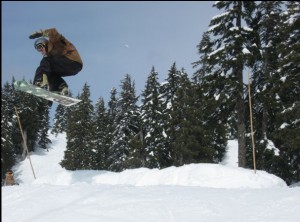 One of our Canadian Mr. Money Mustache readers with alias Herbert Salisbury sent me a rather fancy spreadsheet the other day, which he created to plan his own early retirement.
Mr. Salisbury in real life is a somewhat incognito software designer currently making video games in Vancouver, but known worldwide on the hacker scene for neat music and programming tools dating back to about 1990.
This time, however, he has turned his skills to the mundane details of Canadian tax and investment laws and created a fun little spreadsheet, and shared it with us all for free.
It's also a nice guideline even for US-based Mustachians to get an idea of the simple calculations that go into deciding when you are ready to quit the rat race yourself.
Any US-based spreadsheet enthusiasts should feel free to tweak the columns to reflect our own Stateside equivalent factors and re-share the results with your fellow readers by sending it to me.
But anyway, here is a link where you can download it in .xls format:
And here are H.S.'s instructions:
basic instructions:
punch your info in the yellow squares.
light grey squares are constants that you can leave as-is, or tweak to make it more accurate for yourself. things like tax laws, %, or random income.
dark grey squares are formulas that i recommend playing with- mainly the 'quit work threshold'. trying different algorithms there is neat.
the spreadsheet assumes that you will always contribute the maximum amount to your RRSP and TFSA if you can. it also assumes you will drain your funds that are generating taxable gains, then your TFSA, and finally your RRSP.
the "quit work threshold" column automatically goes to 1 when "investment gains are 1.5* cost of living" in the box
'bank robberies needed to survive' is an interesting column. if you see anything in there, you probably need to rethink your strategy (such as cutting the expected spending level or saving for a bit longer), as your RRSP is empty and it isn't 2075 yet.
—–
The thing that I found interesting from my own perspective is that the pre-set numbers describe what a mid-30s person might be currently starting out with – a fairly good job and a fairly high level of spending ($40,000 for one person, versus the MMM family's projected $25,000 for three people this year). Even in this situation, the spreadsheet projects a million dollar net worth within about 13 years.. a far cry from the age 65 retirement goal people traditionally assume.
Enjoy, and may the surprises be positive ones!