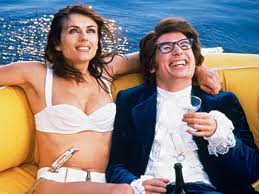 Back on June 14th, I shared a reader's neat spreadsheet called the Canadian Retirement Calculator. It was fun to see young Mustachians sharing with one another, and that event has triggered more sharing.
Another reader has completely rewritten the spreadsheet to reflect UK tax and savings laws. I realize that UK readers are only a few percent of the readership due to my crude and bossy American bias, but that still adds up to quite a few people so I thought it would still be very worthwhile to share it.
The idea of this series of spreadsheets is that you fill in the yellow boxes, and the spreadsheet instantly provide a great amount of detail about how things will look during the upcoming decades of your life – year by year. You can then tweak assumptions about your spending and earning and see what you really need to do, to get yourself to a nice juicy early retirement
Although I am sharing these spreadsheets in Lazy Vacation Man mode without taking the time to dig into the formulas much myself, I did have a couple of observations about this new British one:
1: wow, things look much more serious and respectable/official with pound signs instead of dollar signs, don't they?
2: if you tweak the "bank" column so that the initial net worth starts out the same on both spreadsheets, it is interesting that the net worth grows considerably slower in the UK, presumably because of the higher tax rates. After ten years, it's a $100k difference. Fairly significant, although you may get it back in the UK through public services in other ways. Better health care? Lower university tuitions? More public pension benefits? Lower carbon emissions per person? I'm not sure of the answer, or if Canada is just a better deal for living.
Here you go, in .xls format:
Simple-Retirement-Calculator-UK
Many thanks to Chrissy, our UK spreadsheet ninja!
Now we just need a hardworking US resident to tweak it for our own country. You will be helping thousands of fellow Americans plan their escape from the rat race and you can even take public glory for it if you like. Who is up for the challenge!?!