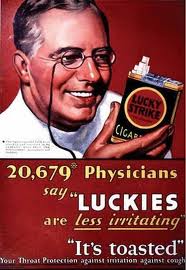 Mr. Money Mustache likes to take a peek at where his latest visitors have been streaming in from occasionally, and sometimes he is fortunate enough to be discussed in various online discussion forums that send people this way.
Sometimes on these discussion websites, a commenter will mention MMM, and a few readers will come in and poke around for a few seconds, then they'll go back to their discussion group and flame out a few criticisms and complaints. "Mr. Money Mustache doesn't understand inflation!" … "I will not be visiting that blog again because that young man SWEARS!!"… "That blogger is insane, he is starving his family and denying them from the good life!"… "Mehehehh.. Well, Looks like Mr. Money Mustache's child won't be able to go to college!"
Today I visited one of these sites, and found a particularly good complaint which I will paraphrase for you here:
"If you were to ask me, can I retire on $900K right now in my 30s?  I'd say sure  … you could probably live on $36K a year in a low cost of living city no problem, but what happens if you get sick?  Health insurance for a family of 4 is going to run you probably around $2K a month, if you can even get it, and the out of pocket costs will probably be another $3-5K a year"
My initial response to this was of course, "WHAT THE FUCK!?!?", because you all know how much Mr. Money Mustache likes to hear complaints.
Once I calmed down, I decided to do a little bit of research on eHealthInsurance and some of its competitors displayed in the automatic ads beside this article. They all seemed to link to the same list of plans in the end, but eHealthInsurance
had one of the cleaner interfaces.
I entered my zip code, the birth dates of myself and my wife (we're 37), and my son, and I even added a cute little extra fictional child that is 7 years old, just to bump us up to be a family of four. No Prexisting Conditions. Remember to show ALL plans, and sort by price.
I picked the best insurance plan I could find: one called United One that lets me pay my own little doctor bills (I usually visit once every five years or so, whether I need it or not)  but limits my out-of-pocket expenses with a very manageable $10,000 deductible and 20% copay up to a $12k limit, in the very unlikely event that one of us gets extremely sick and needs multiple-day hospital care. Guess how much this was for our giant family of four?
$239.10 per month
If that one is too risky for me, I can go to a Cadillac health insurance plan called Humana One that has only a $7500 deductible and a 0% copay. But surely that would be, like, Infinity dollars per month for a family of four? Nope. Here is my quote for that program:
$318.52 per month
And finally, let's fast forward to age 63 when our real child (and the imaginary one) is all grown up and moved out, and my wife and I still want coverage to get us through to Medicare eligibility at age 65. It is IMPOSSIBLE to get health insurance when you are 63 years old, isn't it? Nope:
$367 per month  … and all of these prices are the TOTAL for all people, not the per-person price.
That's great catastrophic insurance for good ol' Mr. and Mrs. Money Mustache, when they're 63 in the mid-twenty-first century, and it's a pessimistic estimate in my view, because I would imagine there will be robots and lasers floating around taking care of our medical needs automatically by then.
Now, I'm not saying this plan eliminates risk completely. But it DOES eliminate the need to worry about serious financial damage being done by an unpredictable health condition.
And what do we do about things we cannot predict or control in the future? Do we worry about them every day and post whiny comments into the discussion forums?
Or do we take actual steps to improve the aspects that are under our control?
At this point, I'll pause the optimism for just a second. I do NOT mean to make light of the chronic and/or genetically predetermined medical conditions that affect a certain percentage of people through no fault of their own. Some people simply need much more medical care than others, and for them the planning will of course be different. You may choose to live in a state or country that has affordable subsidized insurance for pre-existing conditions (I've heard that Colorado is one), and you may need to save a larger amount for retirement to cover these costs. But it can be done – it's only money. And if we ever get the option to bring full public health insurance to the US, like every other rich country has, I'll vote for it even if I could somehow know I'd never need it. But chronic conditions are the exception and not the rule – and for the purposes of this article, we're just dealing with the rules.
Long-time readers know that I'm a big fan of Health. I don't ride a bike every day, eat natural foods, drink only moderately, lift weights, and maintain a 10% or less bodyfat level because I'm hoping that Calvin Klein will call and offer me that job as an underwear model that I've always wanted. I do it because that's what you MUST do to be healthy when you are getting old like me! I have over thirty gray hairs in my beard! I am approaching DOUBLE the legal US drinking age! I have friends my own age who are taking prescription medication for self-inflicted conditions, unable to climb ten flights of stairs, and/or dozens of pounds overweight! Getting old is fun, but you can't just sit around and play games with Old Man Time and not expect to get slapped upside the head.
Of course, only about 1 in 10 people these days actually follow these rules throughout their lives, so they get to enjoy considerably more early contact with doctors and hospitals. But the formula is there – it's the cheapest and most enjoyable form of health insurance there is!
And sure, there's always a chance that some hidden bits of my genetic code will give me some unexpected form of cancer, or a freaky accident will bust me up. But when you look at the odds of these events by reviewing the statistics for a healthy population of people, they are very low.
If you don't believe me, ask the insurance industry itself. You will notice that the premiums rise somewhat, but not astronomically high, to cover the 63-year-olds in my example. If being a 60-something really was spectacularly dangerous and expensive, as some young people fear, it would be reflected in the form of much higher premiums. Insurance premiums are statistically designed to be profitable for the insurance industry, so you can use them as a very good estimate of how risky any situation is.
If you're a lean and highly active person who leads a low-stress life and eats healthy foods, the odds are nicely in your favor that you will coast gracefully well into your 60s before you have any sort of medical issues. And even then, you've still got reasonable odds at being one of those wiry old people who continues to live and achieve, until you sit down on your rocking chair at the end of a day of work on your 100th birthday, and just expire.
Even though I've got 63 years of work left in my own mission here, I'm kind of looking forward to reaching that rocking chair, just because it shows you've done everything else all right.
—
*** This post draws heavily from the wisdom of an existing article on Early Retirement Extreme called "health insurance for Extreme Early Retirement". In fact, you could say I have simply translated the same ideas from Jacobian to Mustachian format. But I figured the more people who can share the message and reduce unnecessary fear, the better. Thanks Jacob!