Guest Posting: Four Ways to Avoid Un-Retirement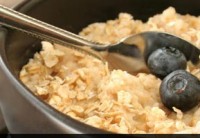 Hello Mustachians,
 I've amassed quite a nice 'Stash of guest postings from thoughtful writers around the internet, and I thought this one would be perfect for today, since my own most recent article was about The Safety Margins I have myself to prevent any sort of money problems in the future.
This submission comes from our enthusiastic compadres at Money Crashers. It sounds like sound advice to me, except the part about un-retiring being his Worst Fear. I think he'll find that retirement is just another phase where his "work" becomes more sporadic, self-guided, and interesting. Some of it paid, some of it unpaid. You could instead consider it simply Graduating from being Forced to Work. Nothing scary about that! Enjoy the article.
By the way, Moneycrashers, can I get on your Top Personal Finance blogs list? ;-)
4 Ways to Avoid Un-Retirement and Going Back to Work
By David Bakke
David Bakke is a forty-something single father living in Atlanta. He aspires to retire early, and in his free time he writes about personal finance on Money Crashers, sharing his best tips and strategies for money management.
As a single father in my mid-forties, the topic of retirement is becoming more and more important to me. I need to have enough money to retire, and I am trying to do what I can now to retire as soon as I can. I have two side businesses that generate a decent amount of income, and I am shooting for an early retirement.
I know that this is an aggressive goal, but I also know that it is achievable. With my plan for an early retirement comes the built-in fear that at some point, I may be forced to UN-retire. Believe me, this is my worst fear. The last thing I want to do after retirement is to re-enter the workforce because of financial shortfalls.
These four tips will help you plan for a lasting retirement:
1. Invest Until it Almost Hurts
One of the phrases that I hear bandied about when it comes to retirement saving and investing is that you should "invest until it hurts." I disagree with this idea; you would be better served by investing until it almost hurts. No matter what your goals are for your retirement years, you should not invest so aggressively that you negatively affect the life that you're living now. You can still enjoy your current lifestyle and there's no reason to live like a pauper to prepare for your post-working days. With that said, it is still extremely important for you to look for ways to save that don't drastically alter your lifestyle, but still allow you to increase your retirement contributions.
Regardless of your retirement plans, you should diversify your portfolio. This will protect you in the long run against short-term market fluctuations. If all of your financial eggs are in the same basket, you run the risk of becoming a victim of market fluctuations. Diversify your portfolio to include stocks, bonds, international funds, and cash funds, so you'll be able to weather any future financial storm.
2. Delay Your Retirement
In today's climate of economic uncertainty, no one knows what's going to happen. Rather than subject yourself to the ups and downs of the markets and our economy, why not just scale back your retirement plans?
Planning on retiring at age 50? Why not just postpone your retirement and shoot for 55 instead? Shooting for the standard retirement age of 62? It might be more responsible to extend this three years and plan to retire when you are 65. By doing so, you will significantly decrease the likelihood of having to un-retire at a later date.
3. Ratchet Back Your Lifestyle
There are many ways to save for your retirement. For example, say that you are 50 years old, and contemplating the purchase of a large flat screen television that costs $1,000. Compare spending $1,000 now to investing that $1,000 towards your retirement. If you retire at age 62, that $1,000 would translate into $1,600 upon retirement, assuming a relatively conservative annual return on your investment of 5%. In addition, look for other ways to cut unnecessary expenses. By doing so, you can maintain your current lifestyle, while saving money for retirement.
4. Objectively Envision Your Retirement
Visualize where and how you want to live after you retire. Do you love browsing city farmers' markets and going to the theater? Do you dream of an open space on a mountaintop? Do you want to live near the ocean? Do you need to be close to family? The answers to these questions will help you determine what sort of life you will have post-retirement, so you can effectively plan for your future.
I once met a couple who lived in a beautiful home, right on the shore of Lake Erie. We started talking and I soon found out that they weren't independently wealthy. Instead, they had planned carefully for their retirement. They fell in love with the house years ago and when it came on the market, they purchased it. They then sold their primary home, and moved to a mobile home. In the years leading up to their retirement, they rented the lake house to tourists during the summer months, and visited their second home in the off-season. When they retired, they had saved enough money to move to the lake full-time. They had a clear goal in mind for how they wanted to live after retirement, and it worked for them.
Is there a similar plan that could work for you?
Final Thoughts
To sum it all up, the success and enjoyment of your retirement depends entirely on you. The financial decisions you make now will determine how happy and enjoyable your sunset years will be. Use these tips to plan for your future, and you'll be certain to enjoy a gratifying, permanent retirement.
What are you doing to plan an early retirement, or to avoid the possibility of un-retirement?
(note from MMM: wondering if there is some significance to the photo? Not really, I just stole a screenshot from today's headline picture on the Moneycrashers site and cropped it to reveal what I felt was the most Delicious part.)
---
Article: How To Start a Blog
Welcome New Readers!
Take a look around. Feeling Hardcore?
Start at the first article
and read your way through using the links at the bottom of each article. Casual Sampler? Browse the
complete list of all posts
since the beginning of time. Hope to see you around here more often.
~ Love, Mr. Money Mustache
Where to next? Check out a Random Article