The Ultimate Retirement Calculator – United States Version!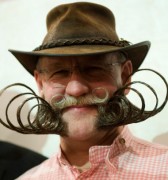 The challenge has at last been answered.
The most senior MMM readers among us will remember a Canadian retirement calculator made by a friend of mine in Vancouver (alias Herbert Salisbury). I shared it in this article way back in June:
A Retirement Calculator for Canadians, and You too
That was a cool spreadsheet, but since only about 10% of MMM readers are in Canada, it created worldwide demand for versions which incorporate the savings and tax laws of other countries.
In July, a reader who happens to be a Spreadsheet Ninja in London developed this next version:
A Simple Retirement Calculator – UK Version
That was great work, and it came in handy for the British Mustachian types who read blogs like Monevator and Simple Living in Suffolk. At that time, the challenge was again issued for a United States version.
I thought nobody would answer, but just this month I got notice from a Massachusetts reader named Alex that he had succeeded at the task. And holy shit, this spreadsheet is the fanciest of them all. He started from scratch and built a big multi-tabbed beauty that is as pretty to look at as it is functional. And yet shared it with us all for free.
I did a basic trial run using my own statistics and it predicted that the future is very bright for the triple M family, which means it must be accurate :-)
He created his own website to share it, so here is that site:
You'll find a download link at the top of the page.
Excellent work – thanks very much Alex!
---
Article: How To Start a Blog
Welcome New Readers!
Take a look around. Feeling Hardcore?
Start at the first article
and read your way through using the links at the bottom of each article. Casual Sampler? Browse the
complete list of all posts
since the beginning of time. Hope to see you around here more often.
~ Love, Mr. Money Mustache
Where to next? Check out a Random Article