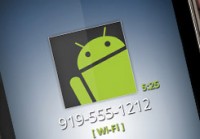 Hi there. Just little update between real articles:
I recently wrote about our new cheap iPhone plans with AirVoice wireless. That article caused quite a stir because it has allowed many people to cut their phone bills by 80% or more, and  I am wondering if I will start seeing black armored AT&T limousines idling in front of my house soon as a result. But it also led to more excellent findings, thanks to the collective wisdom of the MMM readership.
Many people wrote to me asking if I would do a similar article for Canadian cell phone plans. That's a bit outside my area of expertise, but luckily another reader stepped up to the plate. The Mustachian known as I.P. Daley, who I think of as the Sports Anchorman of Mobile Phone Commentary, sent me this article on his own blog:
http://www.techmeshugana.com/2012/10/dial-c-for-canada-eh/
Challenge: Do YOU have a similar guide for your own country? If so, share it with us in the comments section, and I'll add a link from the body of this article.
So far, the MMM household's new plans have been working out just as expected. 18 days into my first month, I still have $7.00 of the $10 initial credit, so my phone use away from home is even lower than I thought. A few of the tricks that have kept the tally so low:
I use the Phone and Voice calling plugin for Gmail to make calls from my computer while at home. Quality and reliability is excellent – better than the sketchy nature of making long calls on a mobile phone.
 I installed the Talkatone application on the iPhone. This is a free download in Apple's App store to route outgoing calls through Wi-fi if you're too lazy to open a computer to make calls. Note that it doesn't work for incoming calls unless you buy the $24/year premium service.
We forgot to even enable data access for our new Airvoice accounts. This is yet another silly feature of Airvoice – you have to specifically ask them to enable data service when you create a new account. But it shows just how little I need data coverage when I'm out of wi-fi coverage – I didn't even notice the omission until two weeks into the new service.
But I have been leading a pretty homebodied lifestyle of late. This will change soon, as there are some trips coming up in the near future. At this point I'll be glad to have real data access.
Finally, Republic Wireless got to my part of the lineup("Beta wave M") earlier than expected. I was invited to get a compatible phone and start evaluating their unlimited-everything-for-$19-a-month service. But they admitted that rural coverage is limited with the current phone offering, and a newer version of the LG Defy handset should come out at the end of this year. So I decided to wait – especially since unlimited voice and data access would be of no value to me until the next gigantic roadtrip.