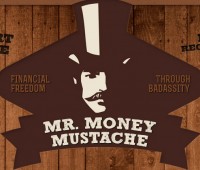 As anyone viewing this on the main website already knows, MMM has a new face. To be accurate, it is more like a new face, head, skeleton, body, and nervous system. But the personality remains mostly the same. Since this is a big event for any website owner, and since quite a few readers are also writers themselves, I thought I would share some quick details on the Why and How behind all of this. But first a note for long-time readers.
Two Modes for Two Different Groups
Right under the title image, you should see the option to select between two different views: Fancy Magazine, and Classic Blog. People who show up here for the first time (about 28% of all visitors) will get the Fancy Magazine view – it contains a selection of introductory posts and information that is useful for new people to get acquainted, and if we're lucky, sucked in. If you switch to Classic Blog, the fancy stuff goes away and you just get a reverse-chronological list of recent posts, just like the old blog had. Then you can make that your permanent MMM page by bookmarking https://www.mrmoneymustache.com/blog/
Hosting: the Raw Power
We make things fairly difficult for ourselves around here: as the number of Mustachians has grown, the main site has had to contend with almost 100,000 page views per day. Web optimization experts tell you that in this situation you should shrink or eliminate images, break things up into shorter pages, and show less on the main page. I have preferred to keep the site richer and compensate with more server horsepower (because I like reading and scrolling, but I hate clicking 'next page').
On top of this, the Forum section gets even more views than the main blog, and its massive database of 250,000 posts is proving to be a challenge to all but the biggest CPUs.
To accommodate this, we have moved through the 2,4,and 8 core packages at Digital Ocean over the past year, which provides exceptional computing power for the price.  But last week, we made a major switch to a new web hosting company called Weberz, because of even faster servers and a connection on the inside of the company. We now have our very own dedicated machine with these specs:
Dual Intel Xeon 5506 3.2GHZ CPUs
24GB DDR3 Ram
Mirror Raided 1TB Hard Drives
1000GB Bandwidth
CentOS Linux 6.4 64-Bit
For those not familiar with Computerese, this is a relatively speedy setup for a single website at the time of writing, and we are pleased to put it to the test (so far, even this thing is not immune to slowdowns in times of heavy traffic, but optimization is ongoing).
Other Tricks: We have very good caching in use, which means the server does not have to re-generate every page each time somebody requests it. We have also experimented with content distribution networks (CDNs), but I found that even the best ones, configured by the most sagely experts, broke too many website features to justify the capacity improvement. So we are content with the Brute Force method for now.
The Human Brains
For the past year, the technical side of this site has been managed by an excellent IT guy named Kevin Worthington. He has worked day and night to help us prevent (and recover from) major downtime. The incidents that have affected us have been mostly things outside our control – overall outages at Digital Ocean and our former DNS provider PowerDNS, for example. Kevin does work like this on a freelance basis and I encourage any site owners in need of technical help to get in touch with him. (I'll remove that last sentence if he ends up overloaded with much-deserved business). The site also benefits greatly every day from the help of Mrs. Money Mustache, and many individual readers who send in helpful tips via email.
 The Trendy New Design
Sometime in late 2013, we got in touch with a talented site designer named Jamie Varon, who runs Shatterboxx. With great patience for my lazy but demanding nature regarding the look of this site, she worked closely with Mrs. MM to get this thing to look the way you see it right now. My goals were Manly, Natural, Badass, and with Minimal Bullshit, and I think she nailed that concept very well.
There was also a lot of technical work involved, which was handled well by Paul Suntup from Zel Creative. The fabric of this new graphic design is stretched across the state-of-the-art Thesis Framework for WordPress. Compared to my old free theme (called 'Skeptical'), Thesis is reportedly more efficient and customizable, and works better with the search engines. Time will tell, but I'm looking forward to seeing how this new experiment pans out.
This project was months in the making, and since we just went live today, there are many things still being worked on and updated to work with Thesis. Most notable is that the "All Posts Since the Beginning of Time" feature is not yet working properly, but I'll also need to update many of the old pictures, categorize more posts so they show up in the right lists, and perform many other tweaks*.
Just like moving to a new house, a change like this is a lot of work, but it should be well worth it as we get going on the next stage of our shared mission of converting the world to a Badass Utopia.
In the comments section, let us know if you notice anything else being broken and we'll work to get it fixed.
* Looking at this thing on my big computer instead of my phone, for example, the fonts and the banner were far too large, and most readers seemed to agree. You can adjust this on most browsers by holding <CTRL> then pressing the <-> or <+> keys or rolling the mouse wheel. But it would be nice for things to be a bit more compact by default.
Update: later this evening, Mrs. MM found the secret stash of stylesheets and we started messing with things using the Thesis theme's amazing"live preview" feature. We are working our way through and shrinking things down.
All design suggestions welcome!