Products & Services | Books | Credit Cards
---
We all know that Mr. Money Mustache is fairly good at Not Buying Unnecessary Crap. But what about necessary things, not to mention services and investment options? Many people ask me in emails which companies I like, so I thought it would be useful to put them all into one page which I can update as needed.
On this page, I list the stores and services that I actually DO use, just in case you want to check them out for yourself. I try to put some serious research into each of my choices as a consumer, but that still doesn't mean they are automatically the best ones. If you see any areas where I could improve, let me know in the comments and I'll look into it and possibly make the switch. If it's a win, I'll change my status to reflect the upgrade.
Affiliate Note: Some of these companies happen to offer commissions for online referrals. Other ones don't. This doesn't affect my choice, but where available, I made point of using the right type of link so that this blog will get a credit if you end up becoming a customer. It's a nice and fully optional way to help out this blog if you choose to do so.
Investing: Vanguard, Betterment

---
For most of my investing life,  Vanguard was THE one-stop shop for index funds of all types. They have the lowest expense ratio and the utmost respect for their customers. In fact, the company is legally structured as an investor-owned entity, meaning its responsibility is to YOU as opposed to an outside group of shareholders. Read around all you like – the smartest investors will generally recommend Vanguard funds.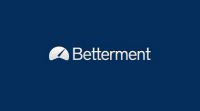 Since 2014, I have been adding funds to a newer service called Betterment, which is basically a more user-friendly way to do very a solid form of index-fund investing.  With Betterment, you still end up holding mostly Vanguard index funds, but they handle automatic rebalancing and minimizing your tax costs. I'm very happy with the service. In exchange, Betterment charges a fee ($250/year per $100,000 invested). I feel their features are easily worth the fee, so I have continued to add to this account – I now have more than $600k with the company.
Related Article: Why I Put My Last $100,000 into Betterment


---
Mortgages, Student Loan Refinancing, etc: Credible

---
Refinancing your existing loans is boring but extremely profitable for you, so you should do it. First I'll share the links, then I will explain my reasoning below.
Student Loan Refinancing <–$300 bonus with this link!
Mortgage Refinancing
New Mortgage
Personal Loans <–$100 bonus
 Credible is a relatively new (2012) loan comparison service that us uniquely borrower-aligned:  you can compare rates across all the major providers which compete for your business, without filling separate applications for each lender or giving all of them your personal information. This keeps you off the spam mailing lists and can easily save thousands of dollars per loan that you refinance. 
Note: My previous recommendation in this area was SoFi, which is still offering great service, but Credible blankets across a greater number of providers, including SoFi.
---
Banking: Capital One, Ally, or Schwab

---
For my personal checking account, I still use Capital One 360. It has been a fine bank, most notable for its very good user interface in transferring money between itself and up to three of your other accounts – you can push or pull large amounts (even six figures), whereas some banks place artificially low limits on these transactions.
I had some trouble in August 2018 with long hold times when trying to unlock my account after a fraud protection lockdown, but the manager of that department worked with me to institute an express queue to solve the problem in the future, so let me know if you have any more problems.
Getting Started / Financial Tracking: YNAB, Personal Capital, Mint
---
Do You Need a Budget?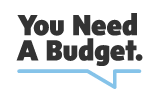 You Need a Budget (YNAB) is a simple to use (but sophisticated under the hood) bit of budgeting software that uses the principles of human habits and behavioral finance to make you more conscious and efficient in your spending. Although I was born a weirdo and always favored saving over spending myself – sometimes to a fault, this software has built a fanatical following of happy users because it works perfectly for many people who have had compulsive spending problems in the past.
Related Article: The Uncommonly Effective Entrepreneur – An Interview with YNAB Founder Jesse Mecham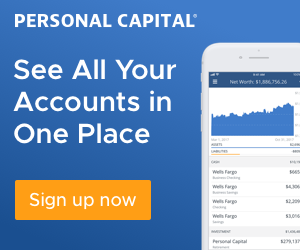 Personal Capital is a financial tracking tool that I started using in mid-2013.  It is similar to Mint, and it is also free to use. But it has a greater focus on investment tracking and investment advice, and in fact the software sort of functions as an investment teacher.
If you link in more than $100k of investable accounts, the company will ask if you want them to hire them as a fee-based financial planner. All of it is optional, and you can just keep using the software for free if you prefer. but I found it interesting to go through the first free session on the phone with an adviser to learn more about what these wealth management companies actually do. I used this to write an article about the company and then opted out of future calls since I'm not a phone person :-)
Related Article: Personal Capital: the Investor's Version of Mint?
---
Cell Phone Service: Google Fi

---
I switched to Google Fi in 2015 for worldwide, $20-per-month phone service that just works. I haven't looked back since – amazing coverage, great service, super simple billing.
And it really does work internationally at no extra charge (for data or for calls while on Wi-fi. Cellular calls do cost about 20 cents per minute when in other countries).
Data is $10 per GB, and you only pay for what you use, at 1 cent per megabyte. Additional family members are only $15 per month, and they even send you FREE data sims to plug into tablets, laptops, etc, which just use your shared data. Incredible.
Google is always changing their available phones, but in general I recommend avoiding the top-end Pixel phones because they are about 300% more expensive than they should be.
Get a midrange phone and watch for their frequent sales – I use the less fancy Pixel 3a which I got for $299, and even this is overkill. All the Moto G series are excellent phones as well.
Bonus: You can start things off with a $20 bonus if you sign up for Google Fi by using my referral code: https://g.co/fi/r/K2T5AE
---
Credit Cards for Cash Back and/or Travel
---
Every year or so, I get a new credit card with a $500+ signing bonus, and cancel an older one to avoid annual fees and just to keep life simple.
Thanks to a collaboration with a travel-hacking friend, we now keep a pretty rigorously updated list of the best cards here: List of Rewards Credit Cards
Currently (January 2020) my main cards are just the top-paying Capital One cards on the personal and business side.
The Chase Sapphire Preferred is another great card in this top-tier category: I have gone through three of them in the last few years, collecting the bonus on each.
---
Accounting and Bookkeeping: Xero

---

After using Quickbooks for 15 years, I was excited to switch to this much more efficient alternative beginning in 2016. Cheaper than Quickbooks, a Xero subscription is 9 bucks a month ($30 for larger businesses) for very intuitive online and mobile access.
Instead of a year-end crunch in front of the desktop PC, I can now effortlessly keep up with transactions as they happen using only the nicely made Xero phone app! Then simply hand off the end-of-year report to my accountant (or your favorite tax software) at the end of the year. If you're curious try the 30-day free trial. Towards the end of this trial, look for an email from their sales department offering a 50% discount on the first 6 months before joining.
---
Car Insurance:  GEICO
---
This one has been easy: our car insurance is obscenely cheap these days at rougly $360 per year for two cars and two drivers. I am a big Geico fan and have been for over ten years.
(Caveat: my cars are old with no collision damage or comprehensive coverage, and we are married age-40 drivers living in a small, safe city who put very low mileage on these cars. No accidents or speeding tickets on the record. But the savings of Geico over competitors is even larger in situations with higher premiums.)

---
House Insurance: Safeco
---
I have swapped out the house insurance several times in recent years. First I was with State Farm, but they raised the rates for no good reason one year. I restored the old rate by switching to ASI, but they too jacked up their rates unexpectedly after a year. So I switched to Safeco, and so far rates have been stable. I am paying about $500 per year for a $275,000 rebuild coverage with $5k deductible. (The property is worth about $400k in today's market but a lot of that is the value of the land).
---
Blogging – Web Hosting: Bluehost
---

Bluehost has been good to us – Until March 2013 they hosted this rather busy blog (it reached 2.3 million pageviews per month) using the "Pro Plan" at $25/month.
Normal hosting plans are now down to under $4 per month due to a special high volume discount they have provided to readers of this blog. This includes massive space and no limits on traffic, and the speed is excellent (during an FTP test, I easily downloaded from the account at 16Mbits/sec even while the blog was running in the background, and even that was probably limited by my cable internet connection rather than Bluehost.
They have automatic installs of wordpress and all kinds of other software (such as the forum software we use) all built in, so it takes less than five minutes to set up a relatively fancy blog.
Nowadays with over 6 million pageviews per month, we have moved up to the Uber-powerful development/hosting combo platform called Pantheon.
But until you reach that first million, Bluehost is a great choice.
Related articles: How to Start a Blog
---
Blogging – WordPress Themes: Thesis, Elegant Themes
---

If you are starting a new blog as many readers of MMM do every day, starting from scratch with a beautiful graphic design is a great shortcut. Elegant themes are gorgeous and you can grab them ALL for $39. Pretty sweet.
---
Education: The Future of Education
---
Treehouse: Treehouse is a company that creates high-efficiency learning courses in high-demand subjects. And it is all about breaking up the old notion that education should be expensive, exclusive, and formal, and replacing it with the idea that the Internet has made information and communication virtually free. And it is information and communication with other people, rather than lifelong research tenures and ivy-covered stone blocks, that are the foundation of allowing people to learn things and produce value. (see article)
Coursera: actual courses from various universities, made available mostly free
Khan Academy: a smart and personable guy just started making some YouTube tutorial videos to teach his family and friends, and it took off, eventually getting the attention and backing of Bill Gates. Nowadays they've got a video library with over 3900 videos in various topics and over 225 million lessons delivered.
EDX (a collaboration between Harvard and MIT): Big-name courses, made available for free – with options to pay a discounted fee to receive actual course credits.
creativeLIVE: A selection of neat-sounding courses in the Artsy arena (photography, business, design, photoshop, video&film). To complete the circle of this new online world, you'll find Tim Ferriss and Ramit Sethi on there as instructors, teaching their stuff even as they continue to run their own businesses based on the idea of learning stuff online.
Duolingo: Mrs. Money Mustache has been learning Spanish (and brushing up on her French) using Duolingo.  It's free language education for the world.  They currently offer free (and amazingly useful) courses in Spanish, English, French, German, Portuguese, and Italian.
Scratch: Jr. Money Mustache and Mrs. MM enjoy creating projects in Scratch.  It is a free programming language for kids and a really fun way to learn to create your own interactive story and games.  Jr. MM give it a thumbs up!
The Library: The library is a great place to find a lot of great free learning materials that don't just include books.  Our local library offers free online courses.  Find out what your library offers.
See Related Article: Interview with a CEO: Ridiculous Student Loans vs. The Future of Education
---
Groceries: Costco

---
I like to get the expensive staples like olive oil, nuts, cheese and coffee at Costco once per quarter, which saves our family about $1000/year on groceries according to this article. For the smaller weekly runs, I've grown to really like the Kroger grocery chain (represented in my area by Denver-based King Sooper's). It is much better than Safeway in many ways, especially organic food.
Related Article: Is a Costco Membership Worth the Cost?
---
 Everything Else:

Amazon



I buy everything from furnaces to underwear at Amazon, because the efficiency of it cannot be beat. If you use the link here to start your Amazon search it will benefit this blog and all of its efforts, and many thanks for that.
---
Products & Services | Books | Credit Cards