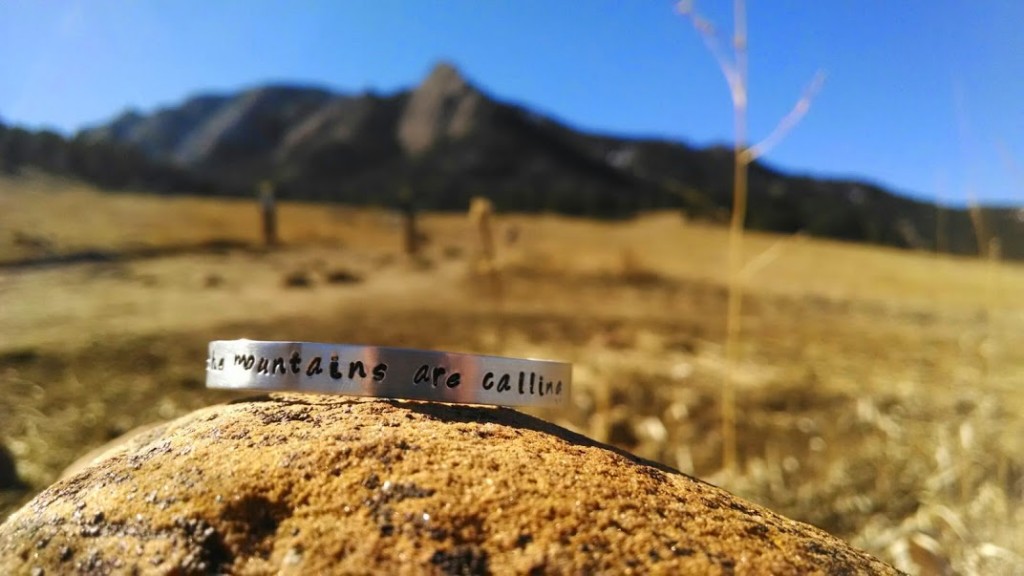 As a retiree, I have a special place in my heart for Monday mornings, because that's when I would have had to go back to work if it weren't for the joy of early retirement.  Despite the option of complete leisure, I woke up at 5:30 this morning because the sky was starting to brighten and I was too excited about the new day to let any of it go to waste.
I'm writing to you right now, but later on I'll be building stuff, riding bikes, meeting with people and teaching kids. Later on as bedtime approaches I might fiddle around in the music room, read a book or listen to a podcast. It's my idea of the perfect life: self-directed activities in pursuit of knowledge, self-improvement and even getting a chance to help others if you're lucky.
This might not seem related to the subject of our school system, but at the core I think the idea is the same:
Humans are naturally curious and energetic creatures, and if you set us free in the right environment, we will get to work learning, producing, and having a great time at it.
This is especially true for kids, whose brain composition is set up for maximum-speed-learning-at-all-costs. And double especially true for my son, who has always loved the freedom to create and worked with every atom of his being to fight against any rules that might constrain it. This is a boy who, given an elaborate new high-tech Lego set, will immediately discard the instruction set, open the bags of parts, and dump them without hesitation into his main supply bins. "Great! we have way more parts now – let's make some ships!"
This inspired (but very high maintenance) personality has been clashing with the public school system on a regular basis. Last year, he started to feel the crush of boredom and irrationality and Mrs. MM and I fought it for a long while.
"You have to stay in school", we insisted, "that is what all responsible people do to ensure a bright future, learn to deal with diverse sets of people, and of course to socialize with other children. With you being an only child, this is especially important."
But it started affecting his sleep, and his non-school hours started to become dominated by worrying about school, and then even his health started to follow down that road. Through research and a bit of professional counseling, we learned that he has an anxiety disorder. While this is fairly common in young kids of his type, the teachers he had to work with most often seemed unable to adapt. His third grade classroom had become a disciplinarian place with a constant shushing of kids, straight lines in the hallway, and stern words for anyone who didn't follow assignment instructions without question. Explanations of his ideas to the teacher were shot down as "talking back" or "excuses".
There are of course many schools of thought on how to raise a kid. In 19th century England, they used to whack them frequently with canes to keep them in line. In certain philosophies, cultures or religions it is still common to maintain an iron fist of discipline over kids until they move out of the house as young adults. The traditional Asian school system emphasized long hours, strict rules and rote memorization. The opinions of the parents and teachers are the only ones that count, and failing to perform well in school is considered a disgrace to your family.
While I'm happy to let those people do their own thing, my response to this style of education as a parent now is the same as it was when I was a kid: "Fuck That."
The Pursuit of Soul Craft
Around the time we were going through all of this, I was reading the book "Shop Class as Soulcraft" by the badass philosopher/mechanic Matthew B. Crawford. The author shares my own opinions on the bullshitty nature of most of our traditional rules and their influence on the modern office environment, and the value of thoughtful but difficult physical work. To quote the man on the clash of school with human nature:
 "It is a rare person who is naturally inclined to sit still for sixteen years at school, and then indefinitely at work"
Don't get me wrong. The idea of a free public education for all is still a great one. In my school, a noticeable portion* of the kids come from families where the parents don't seem to be putting much effort into their upbringing. Nobody is reading to them at home, or talking about science or teaching them a trade. There's no Lego, not enough bikes and too much TV, drowning out the chance to actually learn by creating anything for themselves. For them, school is the only hand up they have in life so we'd better make the most of it.
But damn, we could do so much better.
If I ran the school, there would be none of those leaky-tire teachers that are permanently shushing kids in the classrooms and the hallways.
I remember one vivid experience while volunteering in the school, walking down the hallway with a group of my little advanced math students. The hall was empty and our journey back to the main classroom was going well. Without warning, an attack of shushes came at us from a sniper who had positioned herself inconspicuously at a desk off to the side. We escaped without losing the flow of our thoughts, but at the midway point, a second attack came from a guy standing at the far end. Arms down, straight line, no talking.
When kids are talking to each other, that's called a conversation, which is one of the most valuable things you can let kids have.
And nobody needs to line up in the hallways. I don't do lineups myself, so why would I make kids endure this irrational suppression of natural body placement?
If I ran the place, there would be a red button on the wall, that would start Walking on Sunshine, pulsing LED rope lights and a disco ball. Anybody could run up and press it. The walls would be padded and there would be subwoofers. It would be an invigorating and ridiculous dance party going from one class to the next. Coincidentally, this is very similar to how I run my own house.
Some teachers are still taking away recess from kids as a form of punishment. The most valuable and educational part of the school day – experiencing nature and fresh air, refreshing the mind and training the body – gone because of an cruel desire to make a child regret not conforming to their irrational rules. I found this both enraging and ironic, because the school hallway proudly displays a large banner with the following quote:
"Leave all the afternoon for exercise and recreation, which are as necessary as reading; I will rather say more necessary, because health is worth more than learning."
– Thomas Jefferson
In my school, recess would come first. There is more than enough time to learn the easy stuff like physics, chemistry and software design. Plenty of adults accomplish that. But how many of us spend enough time outside and maintain reasonable levels of strength and fitness into our old age? How many people over 50 even do barbell squats with any regularity any more?
In my school, play is not something to be suppressed – it is something you facilitate and hope for. There's a reason that kids of all the most intelligent animals (whether kittens, dolphins or humans) are born with a desire to play. It is because playing is the most efficient way to learn. How could this blatantly obvious bit of evolution have been suppressed in the design of our school system? Thus, the ultimate achievement as a teacher is to trigger a marathon session of Automatic Learning Through Play, and sit back and watch the neurons connect.
 So We Decided It Was Time To Run The School
My rant above is overly idealistic, or course. Real school systems are faced with all sorts of constraints, just like any organization that involves a large number of humans. You have vastly diverse kids, some of them uncooperative or even violent. Meddling administrators, parents, and politicians. The flawed implementation of standardized testing which often displaces actual learning. Sure, it can be improved, but that's a separate battle from the job of taking care of our own son because he needed a solution right now. 
Much like Mustachianism itself, we decided it was more efficient to try something new immediately and start learning from it, than to sit around complaining about the system we were stuck in. Since we've been experimenting with this for about a year now, I figured it would be worth sharing some of the surprising observations.
Is Homeschooling Only for Weirdos? Surely it Wouldn't Work for Me?
This was my first assumption before learning about the option. I had never met anyone who didn't go to school, so I thought it was necessary to grow up as an educated, well-adjusted adult. This turned out to be totally wrong and I have heard from (and read about) dozens of exceptionally happy, intelligent achievers who went this way. But it's not for everyone – if you find yourself with a kid who already likes school, you might want to keep that good situation as it is.
How Can This Lead to a Good Education?
If you start with the natural hunger kids have towards learning, and subtract out some of the biggest obstacles (lineups, waiting for the slow trudge of big-class teaching, boring and repetitive activities), you find that you can exceed the actual academic learning contained in a typical school day with just an hour or two of concentrated effort. You can double the pace by throwing in a second hour or more. And this leaves the rest of the day to broaden the benefits – activities with other people, physical challenges, educational trips, etc. You can also let the kid run free with uninterrupted time when he does find a true interest – for example getting into a really good book, writing, music, programming, etc.
This fits well with the modern and future workforce, where employers are looking for people who can adapt, create, and produce, rather than simply follow rules. But even using the word "employers" is shortsighted in my book. I'm not teaching my kid to be an employee – I'm teaching him to be a creator, who will find it satisfying to start his own small companies. Employees will be the people he hires when the time comes.
Where do you Get your Curriculum?
Much of this becomes obvious if you ask yourself what really defines a good education. But for a shortcut, just look at Khan Academy. This brillant utopia of an organization has been creating well-organized, advanced, free learning for years now, and it just keeps getting better. Get your kid an account there, set him or her free and watch the sparks fly. Of course, you should also hover conveniently nearby to help expand the learning.
We also worked with the school and borrowed some textbooks, looked at the US core standards that help define the teaching done in conventional school, and did plenty of online searching to see what other people use for their learning.
But the fun part comes when you leave the conventional lessons. For example, to illustrate math and trigonometry (as well as a tiny bit about astronomy), I taught my son how to calculate the height of our city's water tower based on the length of its shadow at noon on March 21st. To learn about science and engineering, you talk about how things work and watch the amazing documentaries they have now that explain how fascinating these things are.
Technology and Computing: The video game called Kerbal Space Program tricks kids into learning rocket design and planetary physics at a deeply intuitive level. Another called Robocraft involves iterative design, construction and testing disguised as a first person shoot-em-up. We also build and program real robots using a VEX IQ set, but you can ease into kid-style programming with a language called Scratch.
In fact, any strategic and complicated video game contains a lot of disguised learning, because your kid has to learn the subtleties of using a computer in order to get it to work in the first place. How to use a mouse, keyboard, and menus. How to read, type, copy files, install updates, search for information, even connect to another IP address to host a multiplayer game. These end up being really useful skills throughout life, and this is why I would never buy an Xbox, Wii, PlayStation or other simplified video gaming system. Those things preserve the recreation, but strip out the important technology. If your kid is going to have "screen time", it might as well be on a nice, complicated real computer, which is another reason we haven't had TV service since well before he was born.
Music: At the most basic level, you learn a lot about music by simply listening to it. I always have something playing in the house and I let my son change the Pandora station and create his own. But we also jam with real instruments which are left strategically lying about the house and make songs with Ableton Live. Music lessons are valuable for those so inclined, but due to our resistance to rules and structure, my son and I are not so inclined at the moment even as people who are unusually interested in music.
Reading and Writing: kids reading to themselves at any time, parents reading books to kids at bedtime, hitting the Library at least once a week, and leaving blank notebooks and great writing instruments and erasers around the house to facilitate creation of new literature and comics.
The Typical Day of Homeschooling
It changes along with the season, but there is the whiteboard as it appears today. You got some writing, building/programming, lunch, outdoor activities, and math. We keep things in the 1-4 hour range to avoid homeschooling becoming a drag. After all, kids are always learning, whether you label it as school or not.
Surprising Advantages
You can live wherever you like without regard to "school district". You can also travel and take vacations without regard to the school calendar.
You get the best private school, with a commute and tuition cost of roughly zero.
I find myself learning more, just so I'll have more to share with him (similar to the effect that this blog has had on my life)
My son is at peace with the world, fired up, and learning quickly.
What about Testing and Standards?  Is anybody watching what I do?
This part is easy. Although it is unlikely any authorities will ever be involved with your schooling, in theory you are supposed to do at least 4 hours per day of classes, and keep a journal of what you do. You may also be able to drop in on your local school for special classes if you make arrangements with the principal there.
You can order practice tests, and the real end-of-year tests (called the Iowa Test of Basic Skills), which you can administer yourself or do at the school. Mrs. MM bought her copies from BJUpress.org**
Your kid does of course need to pass the test, but if you're serious about learning you will be miles ahead of the requirements.
What about Socialization? 
As it turns out, the regular school day is mostly about discouraging socialization. Get the kids to sit still and be quiet so they can learn, except in widely spaced controlled group activities. Most of the fun happens in extracurricular activities, which you can still join, or in plain old free play, which you can do any time.
Little MM still has all of his earlier school friends, and he hangs out with them constantly outside of school hours and on the weekends. We also keep meeting more people, just by virtue of living in a neighborhood where people want to know each other.
There are also organized homeschooling groups where you gather for group activities or even classes at a dedicated location. While we haven't had time to join any groups yet, I plan to start running some classes of my own out of the parkside studio building I'll be building in my back yard once the main house is done.
In Conclusion
Homeschooling has turned out to be a highly Mustachian activity: packed with Freedom, requiring high effort in exchange for high reward, and a way of improving upon the system of our society while working peacefully with its boundaries. It is not for everyone and it will consume much of your mental and physical power, but in exchange you will deliver a truly excellent education.
—
Further Reading: Mrs. Money Mustache shares more about her homeschooling journey in this March 2014 post on her own site.
 * By "noticeable portion" I'm not talking about kids with a different race or language of origin. This parenting divide is caused some other way – perhaps even by stress. If your own life as an adult is pushing your boundaries, you might have less energy left over to help your kids. Now that I'm a parent myself, I feel less judgmental about how things work out for other parents, because this stuff is pretty damned hard even from my very privileged position of having only one kid, two parents, and more free time and money than most. So instead of bashing parents of disadvantaged kids, I'd rather just help them by trying to inspire their kids.
**BJU happens to be a religious group, but the tests themselves are just the standard national tests. In fact, you'll find a high correlation between homeschooling and religion, but that doesn't make the idea any less valid for completely non-religious people (such as the MMM family) as well. For me, it's all about better learning and a better life, which are almost the same thing.