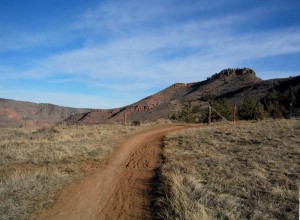 Here at Mr. Money Mustache, the word "Leisure" seems to come up quite a bit. This is not only because it is a classic and amusing old-fashioned word, much like "Fancy", but also because it is at the core of what we are promoting – it represents the freedom to do things that make you happy.
But in our rich society, leisure time has become confusingly mixed with massive spending. Partly because it is a natural human instinct to show off one's power and wealth, and partly because millions of clever companies are advertising to us every day that we need to buy their products in order to enjoy leisure time.
So let's break it down logically. When you are not at work, you need to do SOMETHING with your time. The possibilities are endless.
You can eat and sleep and watch TV, which are very low-cost activities, but they can be depressing in large doses.
So many higher-achieving people take it up a notch and actually get off the couch.  They hop into their cars and head out to the shopping mall, the restaurant, the golf course, or the ski resort. Some hitch the powerboat or the trailer full of ATVs to the back of their full-size pickup and head for the lake or the mountains. The added challenge of any of these activities over watching TV is invigorating and it helps to make these people happy. Leisure!
The only problem is that expensive leisure activities like these will burn off your Money Mustache (not to mention the polar ice caps) faster than you can say "Louis Vuitton".
What if there were a way to get the same happiness out of different activities? What if we thought about our leisure time as a blank slate on which to paint a picture of happiness, instead of just a clean lake through which to drive our motorboat? It is easier than it sounds. The key is to  make a list of all the things you think you might enjoy doing. I'll try it out right now on myself.
Learning to fly an airplane
Playing in the sparkling glacier-fed local creek with my son
Surfing on Kauai'i's North shore
Carving through canyons on a silent bicycle
Downhill mountain bike riding at a ski resort
Renovating my own kitchen
Picking out a new outfit at a high-end men's store
Planting a garden
Carving through canyons on a sporty motorcycle
Canoeing in the local lakes
Mountain bike riding in the mountains at the edge of town
All of the things above sound fun to me. But now I can sort the list based on how expensive they are, cheapest ones first:
Playing in the sparkling glacier-fed local creek with my son ($0)
Carving through canyons on a silent bicycle ($0 – $10 if you break up the cost of bike ownership across many rides)
Canoeing in the local lakes ($0 – $10)
Mountain bike riding in the mountains at the edge of town ($5 to cover round-trip car mileage)
Planting a garden ($100/year of plants and materials – averaging to $2 per hour of gardening)
Renovating my own kitchen ($4000 of materials but actually a NEGATIVE cost if you do a good job and eventually sell your house)
Carving through canyons on a sporty motorcycle ($100 if you average out motorcycle ownership costs and gas)
Downhill mountain bike riding at a ski resort ($100 for transportation and lift tickets)
Picking out a new outfit at a high-end men's store ($400?)
Surfing on Kauai'i's North shore ($200/day)
Learning to fly an airplane ($300/day)
Wow, reviewing the list, I see that there are already more than enough activities in the first half of that list to use up ALL of my free time. But they are just as much fun to me as the expensive ones at the end of the list.. especially since I like things that are peaceful and give my mind a rest. And if you care at all about the Earth, there are obvious advantages too.
Many people where I live in Colorado have mountain activities as their default or only leisure activity. They typically visit sites that are 100 miles into the mountains, away from the cities at the base of the mountains where we live. At the IRS standard rate of $0.50 per mile, they are spending $100 per weekend on transportation, on top of a restaurant meal or two, various outdoor gear purchases, ski passes in the winter, etc. The average mountainist probably spends $250/month on the mountain habit.
Let's compare a Mountainist to a Money Mustachist – the MM goes deep into the mountains only four times per year, but really makes the most of it those four times. For the rest of her outdoor leisure, she enjoys the closer locations that require minimal driving and no overnight condo rentals. Her average mountain costs are $50/month.  This $200/month savings becomes $35,400 after ten years with compounding. Yet both of these people get outdoors every weekend, enjoying amazing scenery and fresh air that would make most of the world's population jealous.
As an expansion of this idea, consider hobbies that actually EARN you money. If you like renovating or gardening, blogging to a big audience or selling stuff on ebay, you can actually reverse the treadmill of leisure spending. For example: over a five year period in the early 2000s, I spent about a third of my weekends remodeling my first home. It was incredibly fun and it got me started on the path to more serious house building work. But it also helped increase the value of this house, after subtracting materials costs, by about $50,000. I also moved out of this house and rented it out for five additional years, which brought some appreciation. All-told, this hobby brought in about $120,000 over ten years. And it provided countless hours of entertainment, which could have been spent in more costly ways like shopping or airplane-flying.
The mountains are amazingly beautiful. But so are so many other things, including the feeling of waking up on a Monday morning and realizing you don't have to go to work unless you want to – today or any other day. So make your own leisure list. And share it with your fellow readers in the comments, if you like.