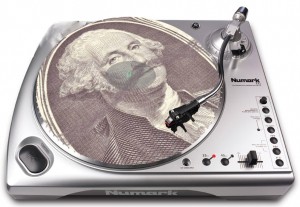 Happy Friday everyone. You probably feel pretty tired from the ambitious week of challenges we have done to this point, and perhaps you are still recovering from the complete and permanent loss of visits to Starbucks I imposed on you yesterday.
So today, I thought we could take a break and I'll let you in on some entertaining facts from behind the scenes.
When you write a blog like this, which I only started doing on April 6th of this year, you get a neat little statistics page that tells you how many people are visiting each day and how they got there.
It turns out this is pretty addictive and even casual bloggers like me end up getting caught up in the nightly report card of how many "reads" you got. Bloggers also read the news and the blogs of other people to get and share ideas, and they post comments wherever they like, and some of these comments lead to still more visitors.
In the last couple of weeks, I was very pleased to receive mention from some like-minded and much more established blogs like Early Retirement Extreme, Brown Girl in the Lane (cycling), Consciously Frugal, and Wake up to Frugality.  All of these links brought me an entertaining crew of new readers, so thanks guys! There were also some successful posts to Reddit.com which caused massive spikes in readership, some of which stuck around to read more.
The biggest thing that causes a blog like this to last or fade out is readership – so if readers actually are motivated to click "like" on facebook, or share it on reddit, digg, stumbleupon, twitter, or any other social things they are part of, that starts chain reactions. Once you have enough of these reactions, you get embedded into the very fabric of the Internet itself and Google starts forwarding you thousands readers who are searching for "early retirement" or "frugality" or other common terms. Then you can keep at it and keep having fun for years,  because just like Mike Mulligan and the Steam Shovel, you are motivated by how many people are there watching you dig.
A few more tidbits from the scoreboard:
5,767 views all-time
409 views today (this has grown very unevenly in a line from 0 on the first day to this level today. I think this is very encouraging!)
1,157 views on your busiest day, May 10, 2011
The top search terms that led various web searchers to Mr. Money Mustache, and how many times they were used:
| Search | Views |
| --- | --- |
| mr money moustache | 20 |
| mr money mustache | 14 |
| mr. money moustache | 9 |
| mr mustache money | 6 |
| mrmoneymustache | 4 |
| mr money | 3 |
| hasselhoff | 2 |
| how many millionaires drive a toyota tacoma | 2 |
| money moustache | 2 |
| earth logo | 2 |
| mister money mustache | 2 |
| mrmoneymoustache | 1 |
| "too cheap" petrol or gas | 1 |
| mr money mustache blog | 1 |
| how much electricity do you waist per hour with 100 whattz | 1 |
| mr.moneymustache | 1 |
| money mustache | 1 |
| profitable leisure time | 1 |
| wealth, fuck you money | 1 |
| mr money mustach | 1 |
| how to make mustache in calculator | 1 |
| mr. money mustache | 1 |
| www.mrmoneymustache.com | 1 |
| what if i save 100 dollars a week | 1 |
| what does early retirement mean | 1 |
| mr mustache retirement | 1 |
Even though only a tiny portion of the readership is coming from the search engines so far, some of these results are  Quite entertaining. But why does everyone keep calling me "moustache"? …And if people already know that Mr. Money Mustache exists, why do they keep searching at all instead of just typing in mrmoneymustache.com? Ahh, Mysteries of the Internet World.