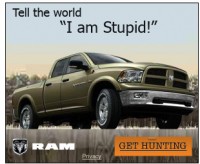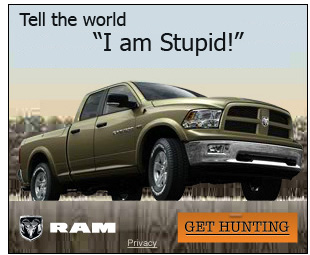 When you hear people talking about  their cars, you usually hear ridiculous terms like "dealer", "interest rate", and "payment".
Mr. Money Mustache has already laid down the law on this issue in the past: You should never even spend all your money on a car, let alone more than all your money. So why does everyone still get car loans? Pure blissful consumer ignorance? Or are there some subtle details I am missing out on? Let's examine further.
The first barrier to overcome is affordability. If you don't even have the money invested somewhere to allow you to pay for a car in cash, you are obviously far too poor to buy that car. Wake up! If you couldn't save the money by this point, what do you think it will do to your finances to hang a giant boat anchor  of mandatory principal and interest and insurance payments around your neck? You are in a bad place right now – you obviously don't need to make it worse for yourself!
But let's say that you DO have enough money for a car. Five grand, ten, twenty, even thirty grand. It's just sitting in your bank account, and that's not even counting the money you have 'stashed away in your 401(k). You plan to invest this cash soon so you can earn dividends and capital gains, and the dealer down the street is offering auto financing at only 1.9%. Borrow the money cheap, and leave it invested at a higher rate. That's a no-brainer, right?
In most cases, this is wrong again, and that's what we're going to examine in this article.
The key to optimizing your automotive expenses is in thinking about total cost per year and cost per mile rather than cash outlay per month. Doing this will affect both your vehicle selection and your driving habits.
The most important factor is of course reducing your driving outright. That means living close to work, using your feet or bike for destinations within a few miles of your house, and treating your car as a special luxury leisure tool you get to have because you are rich, rather than a daily appliance you depend on. With priorities like these, suddenly the idea of a 2-car household starts to seem ridiculous, since the chances of both you and your spouse simultaneously needing to do something as exotic as driving, with no chance of sharing or adjusting your schedule to accommodate it, is hard to imagine.
At this point, you'll have a car that gets driven less than 10,000 miles annually, and ideally less than 5,000. At the 5k level, it would take you 40 years to use up a reliable car's 200,000 mile lifespan, meaning a single new car would be good for most of your adult lifetime.
It may sound nice to have a car that is still in nearly-new condition after 20 years, but it is actually very inefficient, because of a concept I like to call automotive inventory.
Businesses figured out long ago that carrying excessive inventory is bad for their financial health. Products go stale or become obsolete on the shelves, and money is tied up in something that does them no good until it is sold to a customer. If the business carries any debt, the inventory also shows up as part of this outstanding debt and sucks out money in the form of interest costs too. So the ideal amount of inventory is just enough to meet their customers' needs and no more.
Similarly, owning a big automotive inventory is bad for your financial health. Your new car slowly degrades over time (especially if you store it outside exposed to the weather), and every mile of inventory that you haven't used yet costs you money in the form of foregone investment returns you could have gotten instead of buying such a new car, as well as higher insurance premiums and ownership taxes.
When you buy a brand new car, you're buying up to 200,000 miles of automotive inventory. Even if you are one of the extremists who drives 15,000 miles per year, that is still over 13 years of inventory – meaning that although you are paying for all of those future miles when you buy the car and paying additional carrying costs for them constantly for the 13 years of ownership, you don't get to actually use up those last miles until the year 2024.
So let's imagine two 15,000-mile-per-year drivers:
Consumer Carl buys a new 2012 Toyota Corolla S with a 5-speed manual transmission, for $20,000 including taxes and fees and registration. This is one of the best new-car values on the market when measured on a cost-per-mile basis when you factor in its long term reliability and fuel efficiency. He drives it for 13 years, traveling 200,000 trouble-free miles.
After 13.3 years, tying up that $20 grand in a car cost Carl about $38,269, compared to putting the money into paying off part of a 5% mortgage or making another investment that pays a 5% annual return.
Mustache Mary buys a 2006 Toyota Corolla with 90,000 miles on it for $9,000 including taxes. She can only get 110,000 miles out of this car which takes 7.3 years to use up. At that point, she buys a second used Corolla to cover the remaining 90k miles. To make our numbers clean, let's say she buys a slightly older one such that it only has 90,000 miles of life remaining. This costs her $7,500.
She has to go without that $9000 for the entire 13.3 years, which could have earned her $17,221 if she had used it to pay off her mortgage.
Then she spends an additional $7,500 which is missing for the final 6 years at a cost of $10,050.
So at the end of 13 years, Consumer Carl spent $38,269 on Corolla ownership, while Mustache Mary spent $27,271. She saves about $11,000 even while doing the same amount of driving, and she will repeat that windfall every 13 years or so by continuing this strategy.
Even while driving a nearly-equivalent car for exactly equivalent mileage, Mary saves 30% on the cost of driving simply by buying her Corollas used instead of new.
"But Wait", the complainers will say. "You forgot to factor in the increased maintenance costs of the older car!".
No, I didn't – because on average these will be cancelled out by the hidden costs of owning the newer car. Collision and comprehensive insurance coverage is extremely expensive on new cars – often $500 or more per year. This annual amount alone is more than enough to nurse a Corolla from 100k to 200k miles. Plus there are often annual registration fees on cars that are higher for new cars than for old ones – the difference is several hundred per year in my own area. These provide another financial boost for the driver of the older car as well.
Make no mistake about it – if you have a good reliable type of old fuel-efficient car, it will always be cheaper to maintain and repair it as necessary, compared to buying a brand new car. If you have found yourself hit with frequent $2,000 repair bills for your own older cars in the past, you are either very unlucky, very hard on your cars, or have been choosing unreliable vehicles.  Reliable cars really do go 200,000 miles or more with just routine scheduled maintenance, and seeking out this type of car for yourself in the future will be part of what makes you a true Mustachian. (Sorry, no more Jeeps, Jaguars, or Audis – the most reliable brands are Scion, Lexus, Acura, Nissan, Mazda, Honda, and Toyota).
There may be situations where upgrading from a very old used car, to a somewhat newer car, are cost-effective, but the brand new car always loses.
The most exciting part of all of the calculations above are that I designed them to show the worst case savings.
I picked the Corolla because it is one of the slowest depreciating cars on the market. When you buy a 2006 Corolla with half of its miles used up, you still pay about half of the price of a new one. With most cars, the depreciation is exponential rather than linear, meaning that the first fifty thousand miles are the most expensive ones of all. In other words, you will get an even better deal if you pick a car that is reliable but less well known, such as the Pontiac Vibe (actually an exact twin of the Toyota Matrix, both made on the same assembly line), or any of the other cars rated as "recommended" by Consumer Reports in their used car guide.
And my example featured insane people who drive 15,000 miles per year – over 1.5 hours per day, every day of the year at the national average traffic speed. The lower your annual driving, the more powerful the inventory effect is, and the more you will save by buying an older car.
Even worse, most cars cost much more than the Corolla, so there is more money at stake. I just looked it up and found that the average price of a new car sold in the United States these days is about $28,000. Holy Crap that is a lot of money to spend on getting yourself around.
It's a bit of a balancing act, because in theory you could get the lowest driving cost by driving around in a very old car. A 1991 Honda Civic that you picked up from a bearded musician for $500, or even a 1984 Nissan Pickup like the one I used as a construction vehicle from 2005-2010. But it takes additional skill and patience to keep vehicles like those running. If you do depend on a car for daily driving, or you're a single person living in Miami and hoping not to scare off too many potential mates, or you need to carry clients around and look somewhat normal doing so, even a single breakdown could cause more costly side-effects than the old car is saving you. That's why I am suggesting that busy professionals play in the 5-15-year-old car range, rather than diving right into the 1990s.
Here's a guideline for the age of car that meets this balance, based on your annual driving mileage. It assumes that the typical used car has been driven about 15,000 miles per year before you buy it. If you find one with lower miles, it's often a good deal because the prices tend to drop with year more than with mileage.
| Annual Miles Driven | Ideal Car Year to Purchase |
| --- | --- |
| 15000 | 2006 |
| 12000 | 2004 |
| 9000 | 2003 |
| 6000 | 2001 |
| 4000 | 2000 |
| Under 3000 | late 1990s or older |
So how does Auto Financing fit into all of this? How do I answer the person who wanted to borrow from the dealer so he could pay 1.9% interest and invest the balance?
The reason you don't want to do that, is because you don't want a new car. It's not until you get into "taxi driver" levels of annual mileage that the inventory effect of a car's cost becomes small enough to ignore.
The second reason you don't want to do that, if you have limited willpower, is that it might entice you to buy a more expensive car than you would have otherwise bought in cash.
I find it very interesting that even at the very bottom end of the automotive market (find the drop-down box to sort by Price-MSRP low to high) in the US (Hyundai Accent, Kia Rrio, Nissan Versa, Toyota Yaris), you already have great fuel-efficient cars with more than 110 horsepower that can easily carry 5 passengers at 100+ MPH, ranging from $10,000-$13,000. In a rational environment, this should be the middle to upper range of the car market – very few people need more than this. In other words, well over 90% of the car market is purely irrational overkill – people buying unnecesarily fancy machines that they can't afford.
Surely the presence of auto financing is a big part of why this has happened. You just don't need to get mixed up in that world of stupidity.
If you really want a car and you can afford it, get one. But do it in a way that causes the minimum possible damage to our goal here, which is of course getting ourselves rich and free.