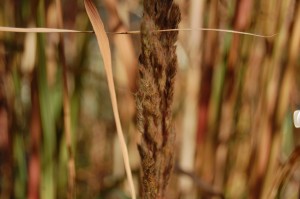 At the very center of Mustachianism Itself, lies the issue of What to Do With Your Time.
Time is one of your greatest allies in getting rich, but it is also a constant foe, since we all have a limited supply of it. So it makes sense that Mr. Money Mustache would spend some of his time, sharing some strategies that help you get the most of yours.
But sometimes, my bold and presumptuous advice will stir up a cloudy soup of questions and complaints from advanced and beginner readers alike:
"You can't count the 'cost' of the time I spend driving to work, because I have no way to get paid for those hours"
– person trying to defend a long car commute after reading The True Cost of Commuting
"I'm so busy at work, that I'm glad to pay someone else to mow my lawn, freeing up my weekends to do things I enjoy"
– person with a busy job and many outside-of-work hobbies.
"I'm an efficient IT consultant and I get paid a lot. Shouldn't I pay somebody else to paint my walls, since I earn more than they do?"
– an efficient IT consultant currently stuck with pink bedroom walls.
"If my time is really worth as much as Mr. Money Mustache says it is ($25, $50, or more per hour), should I really waste any of it doing things I don't enjoy?"
– person who wants Mr. Money Mustache's permission to skip out on all manual labor chores.
I can see the confusion, because at first glance, the Way of the Mustache might seem to have some contradictory rules. If a car commute is unacceptable because it wastes time, then surely we can justify buying free time in any other way possible too, right?
The answer lies in a hidden realm where numbers are sparse. The missing concept which ties together all of this is something called Fully Rounded Badassity. Let's express some of the principles to see how they can answer our questions.
1. Self Improvement Time Pays CEO-level Wages
If you eliminate your car commute and free up two hours per day, those hours go directly to your evenings, doubling the amount of time you have to get things done. If you invest this time in things like furthering your education (at school or with nonfiction books), or building up your own side business, refinancing your mortgage or getting better deals on insurance, or even just learning about stress and happiness, you are making permanent improvements to yourself or your financial situation that will last a lifetime. An hour spent shopping for insurance can save hundreds of dollars per year. Learning to spend money more efficiently (the subject of this blog), can allow you to cut your living expenses in half for life. Learning to eliminate prolonged mental stress can actually save your life. Far from being unpaid time, the free time you get outside of work is the most valuable time you have.
2. Demanding Physical Activities Pay Double Time
Some people complain about the time it takes to ride a bike to work, or to mow their own lawn or create a garden. But they don't realize that these things actually take no time at all, because they come with free exercise. One of my rules for life is that you need to average at least an hour per day of pretty hard physical exertion if you want to keep your life in balance. So if you aren't already getting this much active time, you can schedule in any number of these physical tasks and collect double pay: Once for the tax-free savings of the cash you no longer need to fork over to a lawn contractor, and a second time for the physical fitness dividend that you receive. Compare this with the strategy of  a "time-saving" car commuter where you drain your money with every mile, sitting idly on your ass while the machine carries you around in a supremely unhealthy display of inefficiency.
3. If you don't like Maintaining a Luxury item, you Shouldn't Own it
Suppose you accept my exercise argument above, but you'd really prefer to get your exercise riding your $2400 carbon fiber road bike around in the foothills instead of cutting your own lawn. That's fair enough – but it means you shouldn't have a lawn. Just as you shouldn't have a motorboat if that requires you to hire a mechanic who services, tows, and stores it for you, or a private jet with a pilot and hangar staff. Sure, you may enjoy these things, but until you're financially independent, you simply can't yet afford to pay others to maintain your shit for you.
If you un-velcro those Pampers from your brain, you will surely be able to find activities that you enjoy both producing and consuming. And those will be the activities you prioritize. Cooking and eating fine food is one example, as is maintaining and riding a bike, and even hosting and attending parties. There will be plenty of time for hiring others to produce luxuries for you, once you're not so damned poor.
4. Learning a Practical Physical Skill pays Quadruple Time
The Efficient IT consultant above had a sound argument based on the old 'law of comparative advantage' from the economics textbooks. But what he was missing is that painting a wall changes more than just the wall color. It counts towards your physical activity requirement. It teaches you a skill that is essential for any homeowner and will pay dividends for life. The end product is likely to be more satisfying, because it is a permanent symbol of your own accomplishment. AND it pays you a tax-free salary equal to what you'd otherwise have to pay the painter. Do-it-yourself activities are deceptively powerful, because you will quickly reach a skill level so high that you can complete a job for yourself with less time than you'd even spend hiring and supervising a contractor. The skill can also provide you with portable source of income at any future point in your life.
5. Insisting on Doing it Yourself Paces your Consumption
You've got a big to-do list, and only a limited amount of free time. Some house painting, a new garden, a bathroom renovation. You can hire them out right now, and have them done within a month. Or you can work your way through them individually, and get them done in the next year. Which option allows you to spend more of your salary?
By forcing yourself to proceed only as your own free time permits, you are producing a powerful vortex of joyful self discipline and wealth. Your spending is limited. Your costs for each project are drastically reduced. And your time-management skills are constantly honed, as you learn not to waste time on things like TV and websurfing, because the pepto-bismol-pink bedroom is a constant reminder that time management is important.
As explained in the old Classic "You Can't Cure Obesity with Bigger Pants", it is usually much more profitable to leave your problems around to stare you in the face, than to sweep them under the rug with a broom made of Franklins.
6. Remember Hedonic Adaptation – It's Hard to Believe, but Buying Shit Doesn't Make You Happier
This is one of the trickiest and most new-age concepts in Mustachianism. But it is one you must strive to understand, and make progress towards throughout your lifetime. The bottom line is that no matter what you buy, you'll soon adapt to the new level of luxury and be no happier than where you were before. This applies to anything – even paying someone to repaint your pepto bismol bedroom to a nicer color. Even owning a vacation home in the mountains in which you get to throw great parties every weekend.
The thing is, even I have trouble believing this. Taken to the extreme, you would logically conclude that it is best to own virtually nothing, and live in monk-like simplicity in a commune. Sometimes it just feels so right to buy something. The justifications are so rich and intellectual-sounding. The purchase will allow you to express your creativity, or stay in better shape, or spend more time with your friends and family. How can buying things possibly not make me happy?
To resolve the discrepancy, I think of the journey away from materialism as a lifelong challenge. I acknowledge that I do still suck, and I still have weaknesses. That's why I still have a very nice house filled with relatively fancy stuff. It's why after two years of fighting the urge, I broke down this week and bought this shiny "Ultrabook" laptop on which I'm now typing to you. The weakness causes me to crave new things, and it is my job to work against materialism, and towards other forms of happiness.
The good news about all of this is you can simultaneously be sucking and succeeding. You don't have to achieve perfect freedom from materialism to become rich these days. You just need to wipe out enough of it to be able to save 50-75% of your income. That's relatively easy for households who make over $100,000 per year, because you just have to learn to be happy without some really high-end stuff that most people can't afford anyway, like Mercedes Benz products. Most of my own wealth comes from the fact that I've eliminated all desire for fancier cars, houses, trips, or motorboats. At much lower levels of income, it takes more practice, because you may need to be happy living without more common amenities, like any sort of car at all. But as soon as you realize that the situation is entirely in your control, the scale moves rapidly away from sucking and in the direction of success. And you might find your income creeping upwards towards those higher ranges as a byproduct of this success.
In the grand scheme of things, the way to get the maximum rate of pay for your time comes from a balance of factors. Improving yourself through education and learning skills will increase the market value of your services. But trading too much of your time for money will decrease the value of your money itself, since you'll be creating an unbalanced and unsatisfying life.
Thus, you will need to bust ass in a variety of areas, not just one, in order to maximize the value of your time. The $8.00 per hour Subway clerk needs to stay up late and study his math textbooks to get that business degree. But the $200 lawyer also needs to get her hands dirty mopping the floor and get some scratches while trimming the trees from the top of a ladder. Mr. Money Mustache still needs to set tiles and install new toilets into the homes of other people, even while he sets aside time to slave away over this backlit soft-touch keyboard in order to write to YOU. Even when he feels like just relaxing and watching movies instead. These balancing activities may or may not happen to generate income, but they are still essential parts of getting the maximum value from my time.
It's all a bit counter-intuitive at first, but just remember this: the way to earn the most from your time, is to consider the many ways you can extract value from each moment of your life.