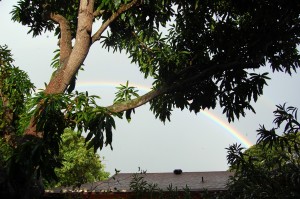 Well, the Mustache Family is home at last.
We touched down in Colorado yesterday morning after an uneventful flight. I learned that United Airlines now makes their attendants shriek a brief advertisement or two into the cabin microphone before letting people settle in – this time was an encouragement to do some shopping in the in-flight catalog, and to sign up for a united mileageplus visa. Very classy.
Once home, I capped the leaky water pipe, restored water pressure to the house, and real life resumed. Despite the fact that the outside temperature was about 20F, Junior 'Stash insisted that we go out for a bike ride immediately. Not one to break  my own rules about biking in winter, we bundled up and had a great time.
But this article isn't about the seven week trip to Hawaii I just took. It's about the one I didn't take, but might have if I were a standard financial blogger instead of Mr. Money Mustache.
Talking to some of the other travelers on the return flight home, I heard from one slightly older couple who had just spent a week in a Waikiki hotel.
"We'd love to stay longer, but you know, it's hard to get the time off of work!", said the guy. He seemed eager to show that he could afford it if he wasn't so busy working – he had an extremely fancy watch and mentioned that they had stayed at the ritzy Hilton Hawaiian Village for the week they were there. I also learned that they live in Colorado Springs and are hoping to start some major home renovations, even asking if they could get a business card for my little carpentry business*.
But the considerable difference between their vacation and my own got me to thinking a little bit. How would the costs stack up, if the MMM family had chosen a week at the Hilton instead of our own multi-stage adventure that began in late November? After all, I've walked through that Hilton many times, and I'll admit it is a beauty. Polished stone walkways and perfectly manicured tropical indoor/outdoor grounds, lit beautifully and with all those shops and restaurants laid out so nicely in a pedestrian-friendly "village". You'd never have to prepare a meal for yourself, and you could even throw in a few guided tours to see the attractions of the island. Sounds great to me.. shall we write up an invoice?
| Feature | HHV Cost | MMM Cost | Comments |
| --- | --- | --- | --- |
| Vacation Length (days) | 7 | 49 | Mustachians get one week for every day the Hiltonians get! |
| 3 Plane tickets** | $2100 | $2100 | |
| Accommodation | $2504 | $190 | We did spend one night in a different Waikiki hotel on our wild family night out in Honolulu. |
| 1 week Car Rental | $388 | $288 | If you rent at the airport, you pay more |
| 1 week Hotel Parking | $189 | $0 | You don't get a parking spot with that $350/night Hilton Room.. Surprise! |
| Food Premium over base home groceries | $500 | $200 | Assuming $100/week home groceries, roughly $40/person/day restaurant food, vs. our own slightly higher grocery spending while there. |
| Booze | $210 | $21 | One drink per adult per night x 7 nights. $15 each at Hilton, $1.50 each at local wine/beer shop. |
| Island Activities | $400 | $0 | Snorkelling, North Shore tour, sunset boating, hikes, etc. |
| Total | $6291 | $2799 | |
| Cost Per Day | $899 | $57.12 | |
But even with the favorable numbers above, there can be no pretending that the MMM family has just returned from a frugal vacation. Flying my family across the Pacific Ocean is an enormously spendy luxury and totally unnecessary as part of leading a happy life.  Part of the philosophy of this blog is that you don't have to be completely virtuous with your spending choices (if you can afford them), but you do have to be aware of your fancypants luxury spending when it happens. The mere act of acknowledging it can help keep it from getting out of hand.
Nowadays, I like to think of a reasonable vacation as one that costs less than your net earnings during the period of the trip. This is a pretty strict definition of an affordable vacation, but if you can manage to follow it, it will definitely keep you out of trouble. As noted in "Making Money while Taking Vacations", we usually take long but inexpensive trips, living like locals whenever possible. The rewards of this are more than financial: We had the opportunity to meet at least 40 new people who live in Hawaii, paddle a stand-up paddleboard out across the open sea to an island, hike into the mountains to two different waterfalls, work out in the same gym that the President Obama uses while on vacation, learn "free-diving" in 30-foot-deep water at a wild beach where an enormous pipe breathes hot water from a power plant out into the sea attracting beautiful fish, attend dinners and parties throughout the little town of Kailua, and put almost 200 miles on the borrowed beach cruiser bicycle that served as our transportation for most of the trip. But the financial part is not to be ignored either – I was forced to make two transfers out of the bank account*** because the passive retirement income was building up faster than we could spend it.
With life returning to normal, you should expect to see this blog waking up again. We'll conclude this trip report with a few of my favorite pictures from the experience. Click any picture to see a nice big version.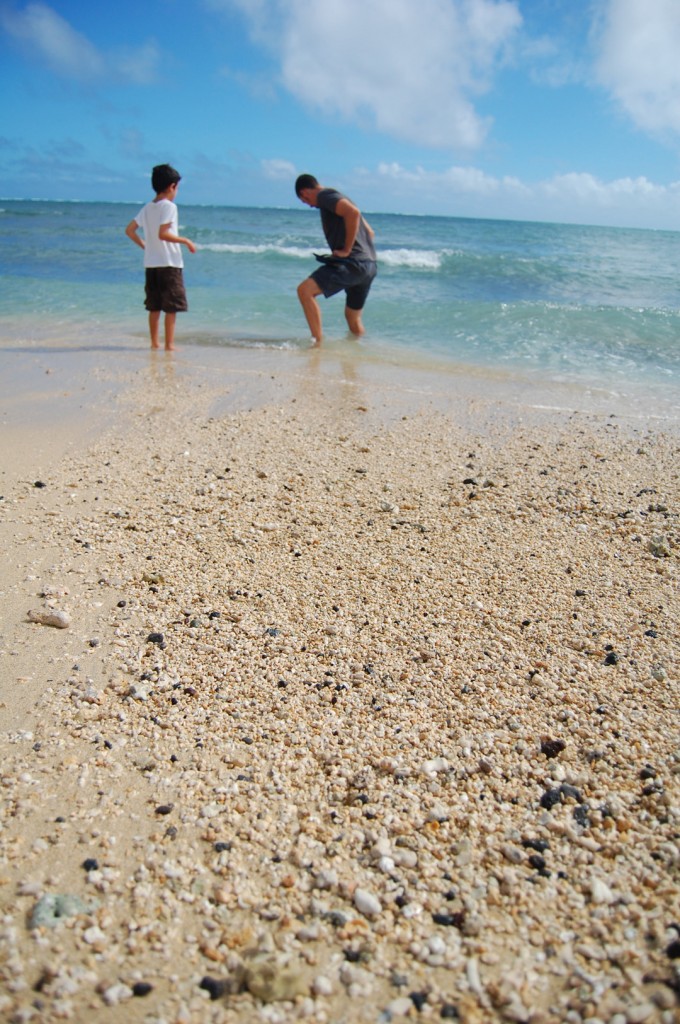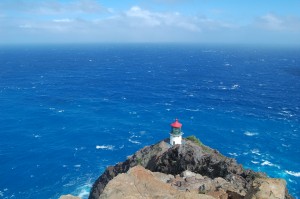 *For some reason, this always happens to me on planes. "What do you do for a living?" "Well, I do a fair amount of carpentry these days". "Oh! Carpenter! I have a great project for you at my place out in Nowhereville! Give me your business card!" "Oh, thanks a lot.. but I only really do work in my own neighborhood" "(confused look]".
** This one is debatable. With no work schedule, we chose our travel dates to get lower-cost tickets. Most people go for a week somewhere in the December 20 through January 1 range, where the bill for three tickets would be $600 higher. But we'll give my plane-mates the benefit of the doubt in this case.
*** Which I used to make more Lending Club investments, story coming soon!