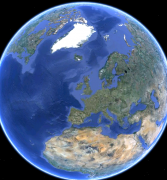 Wow, that post about the Internet Retirement Police really stirred up some controversy! We had a wide variety of comments, ranging from those egging on Mr. Money Mustache, to those shooting him down for overstepping his reach by suggesting that we change the dictionary.
"Sure, if we call you 'Retired' as you insist, will you stop publishing dud articles like this?", said one guy
"Now that you've successfully redefined retirement, it's time to tackle hubris", said another.
Behind the scenes, things got even messier, with accusations of insanity, cowardice, and other smelly stuff.
While I'm quite pleased to have such high emotions on tap in the normally bland media of a personal finance blog, I thought it might be helpful to pull back the secret velvet curtain for a moment so those who are confused by posts like yesterday's can understand what's really going on. After all, at any given moment, the majority of readers on a site like this are relative newcomers.
You see, while it may occasionally appear so from a brief skimming of the text, Mr. Money Mustache is not really a Smug Asshat, as has been presumed in Hacker News comments. In real life, I don't think I'm an extraordinary man or even much of a badass.  But this blog is about living life with gusto, and part of that involves a vibrant portrayal of life itself.
Don't get me wrong – It's all real, and this is truly how I try to live these days. For example, every meal to me is a Feast, every evening is a Celebration, and every night I crash into bed like the Hometree and sleep like a Thousand Babies. That shows up in the writing style as well, where the Superlatives sparkle so intensely that they occasionally capitalize themselves, and the detractors of the Mustachian lifestyle are mortal foes, flopping around tragically in pools of their own drool and urine, and so in need of satirical mocking that we can barely figure out where to start our descriptive sentences.
But why am I writing about it in such a polarizing way? Why do I need to write about it at all? Does Mr. Money Mustache feel compelled to defend his lifestyle by writing constant explanations and feeling threatened any time someone speaks out against it?
No, silly. In real life, it's not about trying to look good to the world, or chopping down the comments of naysayers. You should know by now that I love efficiency and optimization. If I wanted to prevent people from writing mean stuff about me, I would simply use the amazing time-saving technique of not having a blog.
I don't really care what the Internet Retirement Police say about early retirees. In fact, other than a few tasty morsels that people point out to me, I don't even know what is being said because I don't read other blogs and forums – this one already takes up more than enough time.
It's also not about trying to make money or sell things – Sure, I've enjoyed the experience of learning how to create some earnings as a self-publishing writer, but it is not what keeps the blog alive.
The real reason this blog exists, is simply to save the entire human race from destroying itself through overconsumption.
That's a pretty short mission statement for such a big goal, but you gotta keep it simple, right? And although I fully acknowledge that it sounds crazy (in fact, I describe it that way to make it sound as crazy as possible), it just might be more feasible than either of us think.
Let's break it down to see what's really going on:
I stumbled upon a lifestyle that is both incredibly satisfying and extremely rare in this country.
It turns out that this lifestyle works well for other people as well, not just me.
It also turns out that if everyone embraced it even in the slightest, it could solve most of humanity's problems.
As an added bonus, I find it extremely fun to write about all of this.
So obviously, I'm going to start writing down some shit, right? Which is exactly what happened in April, 2010.
Interestingly enough, the message started catching on. People started transforming, and word started spreading. It became an exponential trend, and a very good one. You could even say Mustachians exhibit some cult-like behavior, which is true for almost every movement that spreads rapidly through society.
What creates a cohesive movement? While not realizing it at the beginning, some of the properties of this blog were pressing the cult buttons that are built into most of us. A relentlessly confident and optimistic 'leader'. A sense of identity among members, and an "Us versus Them" game that allows our more badass lifestyle to be a mark of pride for us, just as the lazy learned helplessness of standard consumers is a mark of shame. And of course some pleasant entertainment to go along with all of it – witty remarks and good old-fashioned Swearing. If it doesn't please everyone, that is just as well – sometimes you need to prune the unsuitable parts of the audience by scaring them off, in order to leave room for an appropriately dedicated and fun-loving club of survivors to get things done.
It was accidental, because that's just the way I like to tell stories. But it was also real stuff – I really do believe that a battle must be fought against the default idea of maximum thoughtless debt-fueled consumption that gets served out to every citizen these days.
And what if the meteoric rise of Mustachianism doesn't immediately take over the world as we all currently expect? No problem whatsoever. I look at this blog as a lifetime exercise in mass persuasion. If I can't get the message just right today, I still have about 70 years more to keep refining the presentation to make the benefits more unavoidably obvious. We'll get it right, all in good time.
So THAT is why you'll occasionally see Mr. Money Mustache doing verbal battle with these internet foes or evil bits of the retail world. It's also why he has a superhero name instead of just my standard real-life name. It's because we have a big mission ahead of us. Big goals. Whipping your own spendypants consumer ass into shape so you can have the option of early retirement when you're ready for it, as well as growing our authority to be broader and more intense, until it is sufficiently powerful to whip our entire fuckin' society into shape.
Big goals like that call for big words and big concepts. And you can't accomplish something so patently monumental while still taking yourself too seriously. People will immediately dismiss the idea as impossible. But with the aid of metaphors and fiction, we can all read along and enjoy the story without worrying about all those serious details.
Until everyone wakes up one day, and Whoops, we're all Badass Mustachians, ready to walk outside and begin our day in a bright new world. How did that happen?