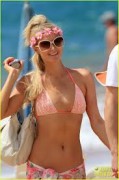 "Early Retirement? But what about paying for your kids' educations?"
"I could never match your low spending – I've got two teenagers in the house, and that means two more cell phone plans, two more car insurance premiums, and a heck of a lot of clothes."
"I call myself "Mom's Taxi", because most of the driving I do is shuttling my kids around town to their activities".
"I don't want to retire with just enough money for myself – I want to leave something for my kids!"
"I'd be close to financial independence now – if I didn't have two daughters getting married next year with weddings at $35,000 a pop!".
"This year, we decided to really go all-out on Christmas, so we spent about $3,000 on gifts."
It's all noble and generous-sounding on the surface. As a parent, you want to give your kids all the advantages you didn't have when growing up yourself. You earn much more than your parents did at this age, and so it is appropriate for a person of your economic standing to splash it out onto your offspring. Isn't it?
The only thing is, in most cases you're creating a double whammy of wrongness. Wrong because you're spending more money than necessary, which means incurring more debt, working longer, and having less time to live your own life. And more importantly, you are probably programming your kids to expect handouts, and displacing their own healthy learning, effort, and growth with the leather-upholstered La-Z-Boy of your easy flowing cash.
Once again, my odd upbringing in another country is what allows me to bring you this new perspective. Although it may be hard to imagine for members of the wealthy middle-class of the United States to believe, it is not actually necessary to fund the lifestyles of your children, once they stop being children.
Let's use a bit of Money Mustache history as an example. I've got two older sisters and a younger brother. As was prone to happen in the 1960s, our parents started the family far too young, and with far too little money to comfortably handle so many offspring. Over time, a spartan lifestyle and increasing income allowed them to get ahead of the curve eventually, but the frugal habits never left them – and still haven't to this day.
As a result, we kids never experienced the fabled lifetime shower of parental handouts. We each got a bedroom and some great home cooking every day, but beyond that, the financial benefits thinned. A $1.00 per week allowance could be extracted if you handled the household trash-hauling. $5 was on tap for anyone willing to cut the 1/2 acre lawn. Getting places by car was something you could do once you turned 16, funded your own insurance and gas, and asked politely to borrow the minivan. Although mobile phones were not yet invented, good video games were just coming to market, and I'll let you guess who was expected to pay for those. And a university education, while it was understood that you would want to get yourself one, was something you work for several years to save for, so you could get through the first year in order to resume working to pay for the second. Parental assistance was provided, but it was just enough to boost your own savings to the level required for a debt-free education.
Fashionable clothes in high school? Easily handled with the generous pay from your part-time job at the convenience store. Beer and other party supplies? Likewise. Restaurants and coffee shops? Dream on, those are for adults with real jobs. Plane tickets to Daytona Beach for spring break or Amsterdam for a summer of backpacking? An ideal thing to save for, perhaps in a few years once you are financially independent!
And as for the concept of inheritances and estates that are so popular with the rich: What a load of rubbish! By the time you die, your kids will be out prospering on their own. What good will extra money do them, when they have already figured out how to earn it for themselves? And why would you want to deny your grandchildren the opportunity to learn the same thing?

If you could go back to the early '90s and ask Teen Money Mustache if he would like any of those perks, his eyes would glaze over at the possibility and he would suddenly be overcome with jealousy and desire. But if you ask me right now if I wish I had received such pampering, you already know the answer: "Hell no!". I'm eternally grateful for every bit of hard work I have had the privilege of doing in my life so far.
Thank goodness for that job working at the gas station in the dead of winter. Without that, I never would have known how great every subsequent job was. And thank you for the completely barebones life I lived all through university, for without that I would never appreciate how incredibly luxurious my family's almost-$30,000-per-year  lifestyle is right now. And thanks, Mom and Dad, for ensuring that money was treated as a precious resource not to be wasted, for without that perspective I never would have learned to handle it properly, allowing me to save enough to retire from corporate work before starting my own family.
This is not to say that I've deluded myself into thinking I am some kind of superlative self-made man. I have had loads of advantages handed to me, including being born in a rich country, raised by the right parents and siblings, taught by the right teachers, and many other things.  There is plenty of good luck in my past, not the least of which is the luck of having parents which handed me fewer silver-plated luxuries than most other parents give their own kids.
What's this? Am I saying that a disadvantage actually ends up being an advantage? I sure am.
Because of being raised in an environment where money was something that was never wasted, all four of the Money Mustache Siblings are responsible with the stuff now. I don't think any one of us has ever run a credit card balance or financed a shiny new car. Everyone knows how to drive a manual transmission, use a table saw, give a good haircut, and set up a tent. And we're no anomaly – this pattern is seen among children of frugal and non-materialistic parents around the world. It's not a guaranteed recipe, but it's great odds.
Meanwhile, the misguided use of pampering has the opposite effect. From my morose and spoiled first Trust Funder housemate in Boulder, through the bratty teens of reality TV shows and all the way up to the troublesome offspring of certain well-known billionaires, it is clear that money does not grease the way to a better upbringing for kids. While it is certainly possible for rich and highly generous parents to raise wonderful offspring, it is never the money that is creating the good character.
And this brings us to the second part of this equation. You.
If you are one of the 99% of people who is forced to live with only a finite amount of money, you should probably give some thought to how that money is spent. You can buy things, like cars and cell phone plans for your kids, or you can buy freedom, in the form of paying off your debts, saving most of what you earn, and soon being able to choose your own work schedule or even retire early.
When you become a parent, this kind of freedom takes on a far bigger meaning. Your children become the most important thing in your life, which means your job can no longer occupy this place. And that's great, because with money worries out of the way, it no longer has to. Instead, you can start devoting mental energy to figuring out what kind of real advantages you can give those kids. Do you want to make their lives easier, and give them an early taste for as many material things as possible? Or do you want to do the opposite – putting a bit of challenge into each day, and teaching them that life is not about you and your stuff. It's about you and the people around you, in the natural environment in which we all share.
My own son has learned that you generally don't buy toys or presents – you make them*. TV is something people in previous generations used to watch – nowadays we have the unlimited book collection of the Library for entertainment. And getting to and from school is not something you'd use a car for – since you're strong enough, you use your bike. In the dead of winter, you add a hat and gloves.  As he gets older, this old-fashioned education will expand to include how to take care of your health, how to build and care for things, and eventually how to become rich. I find it fascinating to watch my little boy as he grows up and figures things out for himself. Outside observers find it shocking to observe how rarely the spending of large sums of money is required in such an endeavor.
It takes more time to raise a kid this way, but that works out well, because more time is exactly what you get in exchange for showering them with less of your money.
Addendum on Education:
After publishing this, I can see that the comments are bringing up a discussion of whether or not it is helpful to pay for a child's higher education. While everyone will make that decision for themselves, here are my thoughts on it:
Mrs. MM and I are more excited about supporting our son than anything else in life. We've got his back. So in the likely event that he chooses to get a university education and the unlikely event that he has not found ways to earn his own money in advance and/or get enough scholarships, we have the resources to pay whatever bills might come up.
The thing is, you don't have to know this stuff in advance. First of all, university is far from being the only gateway to a successful and productive life. Second, the cost varies astronomically depending on how you approach it. And third, given the right opportunities and an entrepreneurial upbringing, it is entirely possible for kids in high school to earn five and six-figure incomes based on brilliant things they have come up with on their own.
As a parent, you don't depend on  things like this to make ends meet. But you also don't close the door on them by telling your kids, "You will go to university. It's the only way to get a good job. We will pay for it, so there's no need for you to think outside of the box. Just go study for your calculus test."
If you teach your kids the true nature of society and life, there is no box.
*with the enormous loophole that certain toys come from grandparents – you gotta bend to reality at least a little bit, right?