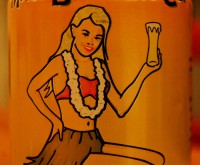 The Mustache family is on the move for the next week or so, visiting the West coast for a variety of festivities. To make more of an adventure of it, we decided to take the California Zephyr train out of Denver and wind our way through the full splendor of the Rockies instead of just flying over top of them as usual. We've booked a room in the sleeper car and everything.
So I figured hey, if we're going to be in these great cities anyway, why not set aside a night or two to get together with some of the many Mustachians who live there? After all, hanging out in real life is really what it's all about – all this relentless upgrading of our finances is really just to set the stage for spending more time with people you like.
So with the help of a friend who lives there, we figured out a great bayside place to watch the sun go down at the end of this work week:
Friday, May 23rd at Heron's Head Park in San Francisco
How to Find Everyone:  Heron's Head Park is in the southeast section of the City, where Cargo Way dead-ends in Jennings Street. The address is 32 Jennings. We'll be at the picnic tables on the east side of the Eco Center. The Speakeasy Brewery is right nearby, so depending on weather or thirst, the party may adjourn there at some point.
Biking there: Highly encouraged! There is a tradition of riding bikes to these meetups, and then we proudly take pictures of the respectable Netherlands-style jumble of bikes not normally found in this country.
From points north, take the bike lane on Illinois Street (which parallels Third Street) rather than battling the cars on Third Street. For those biking from the west, take Cesar Chavez to Illinois (and Illinois to Cargo Way), because Cesar Chavez has a bike lane and at some points a separated bikeway. And for those coming from points south, look up Mendell Street as an alternative to Third Street. There is also the Bay Trail/5 bike route from SoMa, or the 60/68 bike route from the Mission
Bus Access: Take the 19 Polk to Evans Ave. and Jennings St., or the 44 O'Shaughnessy to Middlepoint Ave before Evans Ave. Then walk one block down Jennings St. to the EcoCenter's parking lot. Or you can take the T line to 3rd & Evans Ave and walk east on Evans to Jennings St. Take a left and walk one block down to the EcoCenter's parking lot.
Car Drivers: There is also plenty of parking in the region.
Special Request: A couple of female readers from the area wrote me to request that lots of eligible attractive single men come out. Given the readership of this blog, it seems probable.
Last Minute Announcements: You can stay apprised of these by keeping an eye on my Twitter feed that day.
After that, the MMM family is taking off for a few nights of hiking and touring in the Redwood forests further North. Then the wife and son fly back home, and I move on to Portland for this:
The Three Blog Night:
Thursday, May 29th at Sellwood Park in Portland
5PM – 8PM
This should be an extra fun shindig because I was able to entice two Portland friends to invite their own crews as well:  Tyler Tervooren the Advanced Riskology guy, and J. D. Roth, the Get Rich Slowly founder.
Rather than re-creating all the details here, I can just share this handy invitation that JD has crafted just for the event. He also thought up the name and did all the site booking and thus deserves all credit for this party:
Three Blog Night on jdroth.com
And the same suggestion for this night applies: last minute announcements (or if you need to get in touch with me) – see Twitter.
These should be a fun couple of evenings. There is no formal structure* – no speeches, no catering, bring along some food for the grills if you like and BYOB.  Just informal meet-and-greets to celebrate my favorite time of year and joy of people meeting each other. At past events, I have seen friendships, relationships, mountain bike rides, and small business ventures form, so bring your business cards along if you like!
From there, I get to finish my trip by carpooling to Seattle for Camp Mustache, and then heading home. If all this excitement has not destroyed me, there will also be a third, final, and yet-to-be announced meetup right here in Longmont, Colorado sometime after I return in early June.
What do you think? Will I see you there?
Notes:
Trains are fun. We only got the one-way ticket this time, but you can plan longer adventure vacations using the Amtrak rail passes available here: http://www.amtrak.com/rail-passes
Heron's Head Park in San Francisco was described as one of one of SFGate's favorite hidden parks.
*And just so you are not disappointed, I do not currently have the Giant Mustache from the publicity picture. I'll be attending in my "mild-mannered engineer who occasionally types some shit into the computer" disguise.