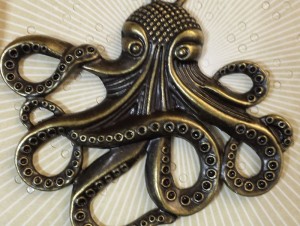 The following is an actual conversation from my email. Abridged a bit for sanity and privacy.
An Enraged Reader Writes:
Subject:

Please Stop

Dear Mutilator of My Monies,

Please stop writing. My husband is enthralled. I am watching all of my dreams of a mommyhood filled with Tahoes, lattes, endless monogramming, and a pottery barn dream house go up in smoke. I am tired of hearing about your stupid blog. My husband actually used the phrase "the power of positive thinking" in conversation yesterday…like it was his original thought!!! Vomit.

I stopped by my husband's office to visit him yesterday. I walked into the lobby there were patients waiting, so this is good. I walk through to the back, more patients waiting in chairs, so this is good. I walk back to his office. There he is! "Hey Ba – " What is he doing??! He was reading your stupid blog!!! (I was secretly pleased that he was doing this at work during his time and not in the evenings during our time.) I now watch movies by myself. He lays beside me with one eye on the screen and one eye on his computer. He wakes up at 0500 bc he "can't sleep" and reads the blog. Wahhhh You're ruining my life.

I thought I was the most wonderful spouse on the planet because we recently paid off 6 years of student loans. And now here we are planning to scrape by for the next 50 years. I do not want to talk about money every hour of every day for the rest of my life. I don't want to buy already crapped in cloth diapers for my baby on Ebay!

Please think about female spouses. There has to be a limit to the money talk, and the money supervision, and gearing our whole lives around counting dollars. We already live in one of the cheapest apts in town. We sleep in a double bed that was bequeathed to me at age 8. Our "couch" is a blow up bed. A broken blow up bed. WE ARE TOO CHEAP TO REPLACE OUR BROKEN BLOW UP BED COUCH. I dream sometimes about just coming home from work and stabbing it with a kitchen knife and watching it deflate.We live in a stifling, muggy, suburban town that takes 20 min to get to work. I am NOT riding a bike. I do drive a Prius which is as far as I go. No need to punch me in the face.

There has to be a balance. Your theory is flawed bc it is based on men. Families are comprised of men and women. The number one reason a man is able to save adequately is having a wife who saves adequately. How does a modern, style conscious, professional woman thrive with a male-infused idealism of mustachianism? The two cannot coexist. Women and men have different opinions about what is valuable. I value Starbucks as a treat. However, my husband and I literally drive away from the drive through to the same tune every time "This is RIDICULOUS! I can't believe people pay this much for coffee!"

Don't be mad. Just consider that a blog for men is only 50% of the fight. Maybe your wife wears a mustache like you, but this is rare. Very rare. Where is the other 50% for normal people?
I was both interested and amused by this submission from a non-reader. While there were definitely some misinterpretations and complainypants in there (especially with that incorrect attitude about biking), I also thought I sensed some light-hearted humor. So I wrote back:
Mr. Money Mustache Replies,
Dear Enraged Reader,
I sense a mix of sarcasm and real problems in there. Obviously no sane person would mourn the loss of a GMC Tahoe, but an inflatable sofa could be a valid source of long-term concern. Can you tell me more?
You can turn the tables on your husband and have him read 'Frugal vs. Cheap' to you. My lifestyle has always been pretty luxurious, after all. (I'm on a train to California drinking wine as I type this on my fancy phone).
On the other hand, you might want to explore your feelings towards challenge. I mean, who is so soft that they prefer a gasoline-powered throne to a muscle-powered bike? And is this weakness something to cherish and cultivate, or to overcome so we can live a more fully human life? We should talk more. I think there is a happy middle ground.
Enraged Reader Replies,
Hmm. Well, first to address the Tahoe issue which seems to be the most concerning to you. I drive a Prius. I drive a Prius with 4 hubcabs.
Correction, I drive a Prius with 4 broken, cracked, bent, hubcaps. Actually, I believe I still have a piece of one of them stuck in my side door pocket. Why? I seem to have a blind spot for curbs and large rocks next to curbs. I can't seem to miss them. I have friends that have the same problem and also want SUVs. SUVS allow you to ignore conventional road side barriers as well as get elusive parking spots other sedans cannot get. The reverse can also be true I suppose. I like the thought of being up high, and I like knowing that I would be safe in the event of a wreck. I just recently discovered that people in SUVs can see TWO cars ahead of them. My whole life, I thought that we were all on an equal playing field, but we're not. The SUVs know what's going on before I do. They're all in the fast lane, while I'm stuck in the slow lane!! I also like the thought of just being able to throw my whole life inside a Tahoe without having to tetris-pack my belongings. For example. "We need to go borrow a latter to paint the living room? Sure! Let's pick it up in the Tahoe!" Or, "Let's go by some large bushes or small trees at Lowes, and we can put them in my Tahoe!" Or "I don't have time to pack- just grab everything and throw it in my Tahoe!" Or, "Girl trip to the beach? Everyone pile in my Tahoe!" When we have little kiddos, I want to be able to keep everything they could possible need in there – diapers, small stroller, jogging stroller, baby toys, extra wipes, etc with extra room for groceries. Sounds great, right?!!!
Also, I fear that the comment, "who is so soft that they prefer a gasoline-powered throne to a muscle-powered bike?" has quite missed its mark. I like "soft." Remember, I am a woman? I put conditioner in my hair so that it's softer, I shave my legs, so they're softer, I put lotion on my arms, so that they're softer. I even smudge my eyeliner a bit to give it a softer look. "Soft" is a feminine thing to be desired and in no way is it a turn off. Sooo YES! I am SOFT! And if a Tahoe makes me softer, bring it on!!! Also, I've never had muscles in my life and am totally ok with it.
Also I feel like you may not have tried to transport yourself by bike through a large suburban town. That means it's 10 minutes by car to the grocery store, 20 minutes to work by car, 20 minutes to church, 15 minutes to our friends' house, and 10 minutes to the canal in your car, where most bicycle enthusiasts then unload their bikes from their cars and then go biking along the river. What would be your solution to biking in a sprawling suburbanopolis?
And I guess it's not just the blow up couch that drives me crazy. It's the cumulative effect of a cheap life where we scrutinize every penny and are reticent to indulge in simple life enhancing pleasures. We are poor. Not financially, but outwardly, we are poor. My husband has an orthodontic practice, I work full time as a nurse practitioner, and yet we live like going out to eat at a restaurant with waiters will bankrupt us.
We were listening to a podcast last weekend, and you said that some people have a predisposition to the MMM lifestyle. I would like to introduce you to my husband. Watching him research different financial strategies has been like watching one of those toddler toys where you have to match each different shaped block to the appropriate shaped hole in the container and push it through. Mr. C is an MMM block. He didn't know it until he tried to fit into several different financial holes without really fitting all the way around, and then finally found the MMM shaped hole and slid right in. He wants to retire early and take up hobbies, and travel, and be at home. He wants me to jump on the band wagon. That's great. Except for the fact that I'm tired of self-induced poverty. My understanding of the MMM lifestyle is that you work hard to be poor while your young so that you can be poor without working when you're old.
Being poor is okay if that's what you're called to or that's what you're life situation is. I would be okay being poor if I could stay home and have babies or was doing overseas missions or something. But I work hard Monday-Friday, and I can't even enjoy a bottle of coke once a week! It is not a lifestyle that I want forever. And my husband would have to loosen up with the little things before I could throw my block into the MMM shaped hole. Something has to give.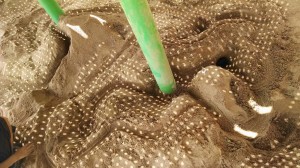 As you can see, quite a battle has formed between the three of us, and it scares me a little, since it's a battle in a much younger couple with a much newer marriage than my own. Are these folks doomed?
They may be. Some people just develop drastically different perspectives, which may not be compatible. For example, my own wife would take strong offense at the idea that women are supposed to be soft. I would personally spend my time shooting holes in those amazing misconceptions about cars, bikes, and SUVs and the concept of "scraping by".
At the same time, it sounds like the husband depicted in these letters could also use some tips on Selling the Dream of Frugality, as well as the difference between Frugal and Cheap. And if you are battling over monthly spending allowances while simultaneously feeling the desire for $100 golden sandals, something is bound to give.
But by gaining a broader perspective, there may still be hope. Every time I get a chance to meet with readers, I see couples who have arrived from both sides of the gender gap. About half the time, it is the girl who was frugal, and wrangled in the dude. Sometimes (as in this case) the man is the instigator. In my favorite stories, a high-income person, couple, or family spontaneously sees the light and chops a $200,000 lifestyle down by 75% or more, then shows up to report how much happier their lives have become. Doctors and successful financial advisors sell their golf course McMansions and move into the neighborhood next to their practice, and start walking to work and setting priorities straight in life at last.
Successful frugality must come from an alignment of philosophies, not an ever-stricter regime of bean-counting. So in Part Two of this article, I'll share another story of a different confrontation between partners – one which led to much greater agreement and better results.  Until then, we can all chill out and realize that even the worst of financial disagreements is still a tiny detail in the grand scheme of our excellent lives.
Update: A Word about Internet Troll Speculation
A few dozen comments into our morning here, I can see quite a few speculations about the true intent of this email. Some think our author is a "troll", which is someone who writes something artificial and inflammatory just for the sake of getting a reaction.
While I can't prove it because I don't know these folks personally, I would strongly disagree. Trolls are common on Reddit, but rare in the Mustachian community, because we are a smaller group with a more focused mission. Plus, this was a series of personal emails where the author had no idea it would get published.
More significantly though, is the fact that I hear about battles exactly like this one every single day. The perspective of the typical non-Mustachian consumer really is exactly as you read it here: frugality is deprivation, SUVs are valid road-going vehicles and little luxury purchases make you happy. When you try to spring a low-spending lifestyle on a person with this perspective, this is exactly what happens, and this is why we see effects like 90% of cars in the US being bought on credit. People are buying depreciating mechanized sofas that cost more money than their entire net worth. By the million. Every single month.
This shit is for real, and that is why I believe the sentiments here are genuine. The question remains, then: how can you completely turn this perspective on its head and end up with a person that actually enjoys frugality?