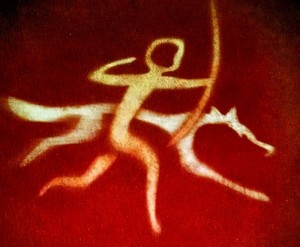 If you were to show up and gaze down on our planet as an outsider, you could easily get the impression that Dogs run the place, and we Humans exist only to serve their needs.
We provide them with shelter, transportation, medical care and even grooming, in most cases going further into personal debt to do so. We devote millions of acres of our farmland to raising other types of animals which we then slaughter and chop up and feed to our dogs. We even follow them around with plastic bags so we can pick up their excrement while they tug impatiently on the harness, urging us to hurry up so they can continue their guided tour of the city.
Now, don't get me wrong – this is just what some visiting aliens would think. You and I know the real reason we have dogs. It's because of our deeply shared evolutionary roots.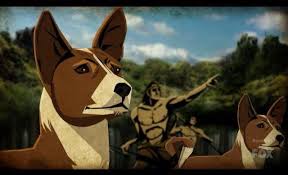 In episode 2 of the splendid science miniseries Cosmos, the host Neil Degrasse Tyson starts up a campfire and reenacts the fascinating tale of how dogs first joined our family circle. Living as pack hunters ourselves sometime within the last 40,000 years, we started noticing that some of the less wild members of the wolf packs surrounding us could actually be useful and trainable. And the group-based nature of our two species meant that they had some of the same social instincts as us, meaning they could become warm companions as well.
So was born Man's Best Friend, and we enjoyed the help of domesticated wolves even as we selectively bred them into the hundreds of occasionally cartoonish variants known as dogs that we see running around today.
All of this has made perfect sense over almost all of these subsequent millennia. Most of human history has been spent in the wild, trying to stay alive and produce children that could do the same thing. More recently we moved onto farms, living a much easier life but still one with plenty of wild outdoor space, sheep that needed herding and henhouses that needed protection from foxes. On a worldwide basis, roughly half of us still live out in the country (in the US this figure is down to 19 percent). So there is still no shortage of good homes for dogs.
But at the risk of making myself the target of serious anger and hundreds of rational-sounding justifications, I wanted to point out something that seems to have been forgotten by people in my generation and younger. It's just the plain, perfectly happy and non-judgmental fact that
Dog Ownership is Optional.
My experience might be partly influenced by living in one of the Mountain states, but it seems dog ownership is absolutely contagious around here. Young single adults will adopt a dog shortly after graduation. One dog often leads to another. Young couples will move in together and blend their dog families into one household, Brady Bunch style. Child-raising families have dogs. Older people have smaller, yappier dogs.  When I go out for a walks, I'm often the only one not walking a dog or three.
And this is before we get into the fact that as a society we have gone batshit crazy. When I first published this article I got hundreds of slightly-to-very upset comments from dog people accusing the article of being very anti-dog (it is not – I am saying they are optional, unlike car clown behavior which is never allowed). And then I got about a dozen private emails in support of the idea of a slight reconsideration of our attitude toward dogs. These people were actually afraid to put these comments out in public, because the dog people are so sensitive! As one reader wrote to me privately:
I feel as though the whole ecology of the US has changed in the last 10 – 15 years due to the extreme increase in ownership of dogs and cats, but also the extreme anthropomorphism of those same dogs & cats.

The dog examples in our area include debt over chemo treatments for dogs (and crowdfunding for this too), portraits of dogs (oil and watercolor of course), bronzed dog busts, dogs in strollers, dog spas & hotels, dog bakeries, dog clothing & costumes, toe nail painting for dogs, lavish pet cemeteries, and now people being upset if they don't receive dog sympathy cards for their death.

All of this is overwhelming for people like me who actually like animals and see their
 amazing abilities to help the disabled or do great work on a farm, but feel that there should be limitations as well. And as you have found out the vitriol that these pet owners have toward any "voice of reason" is quite loud.
I'm not denying the benefits of dogs. We all know that they bring companionship, hardship, activity and even healthy germs and microbes into our homes. But I think the benefits are generally understood, while the downsides and costs are vastly underestimated.
When you're a young and otherwise unencumbered adult and you adopt a dog, a huge chunk of your freedom is gone. Instantly, just like that. Suddenly you have a very short leash pulling you back to your house. Your new friend needs to be fed and walked. Did you meet somebody special and want to spend a few days with them? Need to fly somewhere to visit family or take a vacation? Sorry, you're already out past your curfew and the dog is lonely at home.
For people who tend towards loneliness or introversion and who prefer to be at home most of the time anyway, this could be perfect. But for those with other time-consuming aspirations, it is worth considering what you are giving up to get this nice dog time. After all, every activity is a tradeoff that forces you to give up some other option. You enjoy caring for the dog. But is there something that brings even more happiness through personal growth that you would enjoy if only you had more time?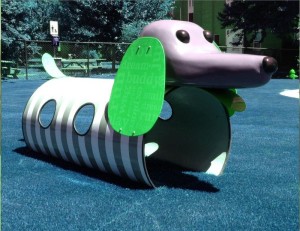 When you are shopping for an apartment or a house or a car, the dog completely changes your decisions. Most landlords don't accept dogs, because (as I can attest) they shred wood floors, carpets, decks, and gardens. You'll pay more for rent, tend to buy a house further from work, and are also more likely to choose a larger car or even a truck. How will you take your dog across town on a bike? It can be done by trailer, but not many people advance themselves to that level.
Dogs often create a burden on everybody else. One barking dog can ruin a day of work or a night of sleep for 50 households around you. Even well-picked-up dogshit leaves a smear in the public park grass that gets on the picnic baskets of others or the bare feet of children, and then there's that certain percentage of people who don't even think it needs to be picked up at all. Dog piss kills plants and grass in front yards as dog walkers cheerfully stroll past by the dozen.
All of this comes at a financial cost that is usually underestimated. People tend to think of a big, cheap bag of dog food and assume that's how much it costs to raise a dog – just like they quite wrongly use the cost of gas as an approximation of the cost of driving a car. In reality dogs come along with housing, transportation, kennel space, medical care and sometimes even grooming and entertainment costs. The millions of square feet occupied by pet stores is proof of the billions of dollars we spend on these friends.
Sure, it may well be worth the cost to you. But it is definitely worth reminding yourself of all the costs. Because it translates to a cost of your own freedom, which is really a way of subtracting years for your life. Let's consider the average case:
The median US household has an income of around $51,000 and a savings rate of 5% ($2550). They are also very likely to have a dog, which averages about $2,000 per year if you amortize in the various medical emergencies and one-time costs. But the cost is much higher if the dog also influenced their housing choices or their decision to drive an Outback or a Tacoma or a Tahoe or worse.
Some friends of mine like to travel for two months out of every winter, leaving the pets at home. Without pets, they could easily rent out their beautiful house downtown and bring in $5000 to fully fund those two months in the tropics. Instead, they now struggle to find a house/pet-sitter willing to stay in the house for free. In this case, that $5,000 per year should be added to the total annual cost of the pets.
Despite the manageable-sounding numbers, this is a big deal. A savings rate of only 5% translates to a working career of 66 years, while saving just that extra $2000 brings you to 9%, which means you are financially independent in a slightly less ridiculous 54 years. The average dog family extends their mandatory working career by at least 12 years. Adopt two big dogs and use them to justify a big truck, and you're instantly up to twenty years extra, workin' for the man, three weeks annual vacation, conference calls from the cubicle, carpal tunnel syndrome, hope they don't cancel that pension plan.
At this point in the discussion, we usually arrive at "But I love my furry friend! I wouldn't give him up for any price!" … 
… and that is exactly the point. Because statements like that mean that all logic has gone out the window. Emotion has taken over the driver's seat in your life while you are hog-tied with duct tape in the back seat. And emotion is a terrible driver, as you can see from the life path of the American middle class consumer. So think before you drink: Just like children, it's hard to give up dogs once they are part of your family.
It is very easy, however, to postpone the formation of that family until you are truly ready for it. Financially independent with a nice roomy shabby chic house out in the country, with half an acre of your own organic produce, a nice craft brewery in the garage, and paths and forests where the dog can run free. Even ten years into financial independence myself, I still marvel at the life of dog owners and remain eternally thankful that the adoption of these creatures is completely optional.
And Now For a Completely Different Perspective
Over the summer, I had a discussion like this with my two older sisters, who are both dog people. While they do live in the country, the differences run deeper than just geographical suitability. One of them took the time to write me a counterpoint to explain what it feels to be a proper dog person. So as an offset to Mr. Money Mustache's typically insensitive and one-sided rant, here are her own words:

——
Good News on Dogs
by Sister MM
Good news: You don't need a dog. Or much of anything, really, but nobody wants to live in a white featureless box eating fortified pablum, so we add things. For some people, the benefits of dog ownership are more than worth the expense. It very much depends on the person and the situation.
In some situations a dog is worth the price.
Therapy for the socially odd:
People are large wild animals. For some of us more than others, dealing with other people is complicated and stressful. It can be rewarding, but it takes work. Dogs give us some of the same benefits, with orders of magnitude less stress and effort.
I felt I made some breakthroughs in dealing with other humans when I started living with dogs. My closest friend was my sister when growing up, and my parents were not overly sociable . I get along with other people very easily, but don't tend to connect with them. Dogs were quite helpful to me. In addition to the relationship with the dogs themselves, dogs provided opportunities to connect with other (often, lovely socially odd) people over a common interest.
Confidence boost:
When dealing with a dog, you are always on top of the power ladder. It's not inconceivable that this could change your biochemistry, to make you more confident in your dealings with others. When your brain, for some reason, wants you to fit into the bottom of the pecking order with other humans, isn't it a relief to go home and have a creature around who needs you to be the strong one?
Human substitute:
When you have a companion animal, you can build a detailed mental representation of the mind of a another creature, as we do with humans.
You have somebody to talk to. (They don't understand or answer. We don't seem to care). You can communicate a fair bit just with body language. They are a source of physical affection and touch. Some people need a lot of this, some people just need a bit. You can spend decades finding a mate. You can get a dog now.
Child substitute:
Taking care of somebody or something else is, for many people, very rewarding. It is one of our strongest instincts.
We laugh at dog owners treating their pets like children, but could happiness be defined, in a way, as the opportunity to express our instinctive behaviors? We don't have 12 kids the way our great-grandparents did.
Animal husbandry:
A lot of us come from long lines of farming folks. Having animals around feels instinctively right. As vestigial, and yet as true as the beauty of flowers or birdsong.
Adventure excuse:
Most dogs are always up for an adventure. People with a high drive for adventure can't always find other people who are up for it at any time any day. Their obvious enjoyment of high adventure makes us step out the door more often.
Interesting subject for study
Dogs can be studied. They enjoy it. You can look at them, think about them, devise training ideas for them, experiment, and they enjoy every minute of it. They are fascinating creatures.
Own a piece of physical perfection.
Training performance in a super athletic dog is fun. For a little bit of money can buy a dog with the canine equivalent to an Olympian's body. You can watch the muscles grow and see the exquisite grace in motion. We ourselves don't have the genetic potential for such perfection. It's easy to buy a dog that has it.
Fitness:
Some people can't motivate themselves to exercise. They can motivate themselves to exercise their dog. Oddly, for many people it is easier to get out the door when somebody else's health or happiness depends on it.
Super athletic dogs are an extreme case. I know quite a few people who have vastly improved their own physical fitness, in order to be a more useful part of a skijoring team. The transformations are startling. Imagine that you find yourself competing in a two-man team sport with an Olympian as your team mate. Your team mate loves to compete as much as life itself, and doesn't care how slow you are. Would you not start to feel a little embarrassed at your lack of fitness? Would you not soon start devising a training programme for yourself? It happens all the time.
Now that I have a family, my dogs are not as important to me as they were. I could say that I don't need dogs now. They are a luxury that we can afford. They make our lives more complicated and more unusual, which is sometimes a good thing.
— Sister MM competes in skijor races and once trained a dog to retrieve beers from her fridge on command. She is also a maple syrup producer, engineer, musician and mother who lives in the woods with her family.
Epilogue: Lots of emphatic comments on this subject as expected, but one point is coming up often enough that it's worth putting right here: people saying "Kids are optional too! At least Dogs are cheaper and easier than those troublemakers!", or some variation on that theme.
You are definitely right – kids are worth considering even more carefully than pets. Here's an article on exactly that, and in fact the title of this article is a play on the title of this older one: