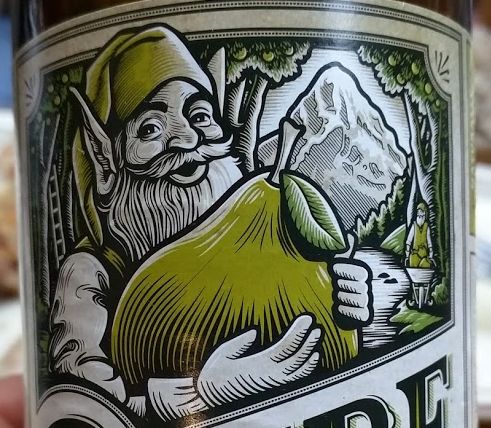 If you set aside your fancy adult concerns for just a moment and think deeply, it's hard to avoid the conclusion that this entire world is really just a giant zoo. It is a giant zoo packed with silly animals, and we're just the one who takes itself most seriously.
Every speck of life exists simply to make copies of itself, from the simple gooey process by which single-celled organisms split in half every few minutes, up to the angst-ridden mating dance of complex letters that tomorrow's world leaders are currently crafting in their college dorms and emailing to their boyfriends and girlfriends if they have the courage to click 'send'.
As humans, we're stuck at the top of this pyramid. We have become so complex that the reproduction part is just a footnote in our lives, so we move on to get caught up in interest rate predictions, celebrity magazines, war, philanthropy or fantasy football. We have created all of this complexity, a sloshing sea of ideas and activities completely unrelated to raising babies, and it's all because of one underlying thing we're all born with:  The Desire to Be Happy.
People do things, whether it's making a baby, upgrading a pickup truck, or researching vaccines, because they think it will make them happy. Whether you're just following a strong and sexy animal impulse, or giving away some money so that people on the other side of the world can live longer, the behavior comes from the same place – a desire to feel good.  But our feelgood activities vary widely because our complicated brains get pleasure for a wide variety of reasons.
Although it's a little spooky to think about, it is essential to start with the biology: a realization that you are nothing more than a complex machine made of meat. Fleshy chunks, tubes, hormones and electrical signals are the underlying stuff that powers your deepest insights and emotions. So, in much the same way that fear is just a chemical, so happiness is mostly a squirt of Dopamine, Oxytocin, Serotonin, and maybe a few Endorphins. If you've ever consumed mood-altering drugs including caffeine or alcohol, or found yourself in an inexplicably bad (or good) mood, you have already felt these things in action.
It is very useful to know all this stuff, because it helps protect you from taking your own moods too seriously. Even the deepest depression is just an unfavorable mix of brain chemistry. But it's a poor gamble to try to solve all of life's problems with prescription medication alone, when you can get more consistent and powerful happiness by going out and enjoying life in the real world.
When deciding how to make the most of this, it is usually helpful to look at the surprisingly insightful triangle known as Mazlow's Hierarchy of Needs.
I first learned of this thing in history class when I was about 13 years old, and ever since it has been popping into my mind at the strangest and most useful times. While it was impressive even to my teenage self, I notice its wisdom seems to grow even more with each passing year.
It's useful because it is so true. The first pleasures in life are the physiological ones that keep you alive: food, sleep, breathing, and so on. If you don't have these, nothing else really matters. But if you have enough of them, you quickly start looking up the pyramid for the next level: security, or things that help save you from worrying too much.
If you have basic security, you are finally happy enough seek out family, intimacy, and friendship. From there, you move up to confidence, and earning and cherishing the respect of others. If you are lucky enough to have all of that going on, you get to roam around in the exotic land of self actualization, being creative and moral and working on personal growth.
How Consumerism Chips Away at the Pyramid
Oddly enough, the flaw in our rich world is a tripwire that we have set up way down at level 2: security. Our consumer culture encourages us to look upwards and earn respect, sexual intimacy, confidence, and even self actualization with the new Toyota Highlander or Ford F-150, when doing so actually destroys our security. By draining our money, luxuries like cars make us desperately insecure and dependent on constant employment. And by keeping us seated and inactive, they drain our strength and health so our lives become even more precarious.
This is why Mustachianism is mostly about money and health – it's supposed to be a bridge over the traps laid out by consumerism, so you can step over and move on up to the happier parts of the pyramid: family, confidence, and self actualization.
If you understand all this, you can start to really understand human happiness. To extract the most happiness from your life, your job is to intelligently press the reward buttons at each level of Maslow's pyramid.
You get your first reward (level 1 of the pyramid) by eating enough nutritious food to maintain a healthy body. But you get no more by gorging on dinner and dessert every night in expensive restaurants.
Your next reward comes from ensuring safety and security for yourself and your loved ones. But there are no additional happiness points for owning multiple houses and boats scattered throughout the world.
Family and friends are the core of happiness for most of us, but there is a limit to how many people you can be truly close to. This is why fame and celebrity status don't help us with our close relationships, (although they might help as a crutch for increasing self esteem at the next level).
At the top level, things get really wacky: some people give away significant portions of their time and money in the interest of helping others. It sounds noble, but it's actually just another way to press your own reward buttons: by feeling helpful and essential, you complete your own life. The effect is so powerful that even people struggling in the bottom levels of the pyramid feel the joy of generosity. But on average, as we all become more secure, we have less interest in theft and more motivation to be kind to others.
In other words, because full-pyramid happiness automatically includes both feeling good, and being good, it makes sense that happiness is the best thing to work on in life.
But How do I Press The Buttons?
I found that just understanding Happiness 101 as I presented it above is a gigantic shortcut to living a happy life. Suddenly, you can start weighing every decision against that simple chart. On top of that, you can check your decisions against the wisdom of ancient philosophers, who were simply happiness researchers from the era before formal science.
To illustrate this compressed jewel of an answer to the Entire Purpose of Life, let's throw it into the test arena with some real world scenarios:
Badassity  and Fitness vs. Convenience 
When raking leaves one fall day, you start to feel sweaty and tired. As if by magic, a Home Depot flyer comes in the afternoon mail which advertises gas-powered leafblowers at 50% off. You are tempted. But will this purchase make you happier?
If you are currently more muscular and lean than you'd like to be, and you have been searching for ways to reduce your fitness, then the leaf blower may be a great choice. On the other hand, if you have a shortage of health (which is pretty fundamental down at level 2 on the pyramid), you will generally find more happiness from any activities which increase it – raking, cycling, foregoing all elevators and escalators, and so on.
And physical fitness is not just an optional goal – it's a fundamental creator of the happiness chemicals noted above. A simple daily walk is more powerful than most prescription antidepressants and artery-scrapers.
That's an obvious example, but it translates to something much more emotional: the car. Upgrading the reliability of your car might indeed provide an increase in life security. Likewise, getting a more efficient car boosts your financial security, while also providing the self-actualizing benefits of "being less of an asshole to other people". However, most car purchases are done for the opposite reasons – initial thrills aside, a full-sized pickup truck will bring only pain in the long run.
Novelty, Complexity, and Gadgets
What about novelty, like you buying an Apple watch or me buying a Nissan Leaf? We can justify it under the guise of "learning" or "streamlining our lives with efficient new apps", but once again, it helps to check if we are really fixing anything in the pyramid.
Learning about a new gadget keeps you on top of technology and may speed up things like checking your heart rate or translating phrases during international travel. But does your life currently suck in any way due to the lack of heart rate data or the difficulty of using Google Translate on your existing phone? If not, you are unlikely to see a happiness boost.
My often-cited Craigslist electric car shopping mission is another good one to test. Buying an electric car would eliminate my spending on gas. But is my gasoline spending currently something I think about? No. It would also provide silent, speedier acceleration. But do I have a problem with the noise and rate of acceleration of my Scion xA? No again. In fact, my only justification for a Leaf is the self actualization it might provide when I wrote about it on this blog and heard that other people had replaced serious gas powered commutes with clean, cheap electric ones. But does my life currently suck due to a shortage of self actualization? That's the only question I need to ask when deciding if I should buy this car.
In one sentence: Happiness Boosts come mainly from reducing Life Suck.
Producers Have More Fun Than Consumers
Which would you rather be: a dedicated fan celebrating your favorite band by lining up for $100 concert tickets, or a member of an amazing band, feeling the love of thousands of people as you share the grooves that you and some of your closest friends create together? If you're not that into music, try the same trick on professional sports, founding a great company, writing, art, carpentry or gardening. Creativity sits right at the top of that pyramid, which means the rewards are high. Bonus: producing stuff earns you money, while consuming it costs you money.
Stoicism: The Surprising Life Boost from Embracing Voluntary Hardship
As these techniques get more advanced, you'll find we move from changing your daily actions, up to training your mind. Stoicism is an easy form of mental barbell lifting that reminds you to appreciate what you have, and make a point of venturing out into unknown adventures and difficult conditions occasionally, just to refresh your appreciation of how good your life currently is. You can start your training on Stoicism by right clicking this article and opening it in a new tab for later reading: What is Stoicism and How Can it Turn Your Life to Solid Gold?
Buddhism: the Advanced Mental Ninja Leap Over Maslow's Entire Pyramid
Saving the strangest but most powerful happiness booster for last, we arrive at Buddhism. I'm only a few books into this study, but its ideas are valuable even if summarized in one paragraph: Happiness comes from reducing your suffering. And suffering is what happens when you cling desperately to thoughts and observations and wish they were different, rather than just accepting them and letting your inner core remain content.
Another way to put this is in an equation: Suffering = Expectations – Reality.
For example: The beginner would say, "I'm cold! I don't want to be cold – this sucks!", while the Buddhist would think, "I feel a cool sensation on my skin. My body registers this as discomfort. That is all."
Both beginner and Buddhist have thoughts flowing through their heads all day, like waves coming in to crash on a beach. But the beginner notices the negative thoughts and dives in, trying to fight them back: "I have to go to court next week! It's scary! I might lose! This sucks!", whereas the Buddhist would think, "There goes a thought about mangoes. And one of opportunities. And one of my court appointment next week. Like waves, each of my thoughts comes, and goes."
Despite the obvious wisdom of older philosophers, I remain fully engaged with the world, enjoying table saws and craft brews and stock markets along with everyone else. But by simply pausing before each major life decision and comparing it to our real goal of a happy, satisfying life, we can keep the ship moving in a better direction and thus get more from life.
—
Further Reading: several people in the comments have asked about recommendations for books on Buddhism. I'm a big fan of The Art of Happiness, because it combines a mildly scientific approach with the badass calmness of the Dalai Lama. The link above is to a batch of used copies on Amazon, but you can also get Kindle versions and of course your first choice should be checking if there is a copy at your local Public Library.
Advanced Bonus from a Librarian reader: A service called "Worldcat" lets you search a huge collection of libraries (and find the closest one) for specific books. Let's try it out for Art of Happiness:
https://www.worldcat.org/title/art-of-happiness-a-handbook-for-living/oclc/39223562&referer=brief_results