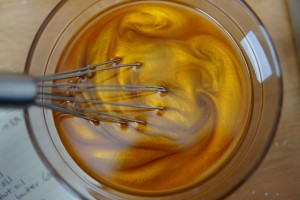 For the past two years or so I've been keeping a secret from you, and I think today it is finally time to spill the beans.
The secret is that my wife is no longer really retired, and in fact she started a business that is now big enough to fund our entire family's lifestyle. Making this confession will subject both of us to the full fury of the Internet Retirement Police. But it's worth it, because there are some valuable lessons in her experience that could be useful to other people hoping to take control of their own income.
I'm always fascinated and happy to see people making money through self-employment, (especially in fields that don't require a university degree) because it presents a nice shortcut around most of the problems that the world of work presents to us. Prefer to set your own schedule? Go right ahead. Unhappy with work conditions? Change them. Want a raise? Company profits are under your control. Don't like your boss? Just find a mirror and have a quick word with yourself.  Sure, there are loads of great jobs out there, but conventional employment is often only a small, boring slice of a life's work experience.
The Etsy Shop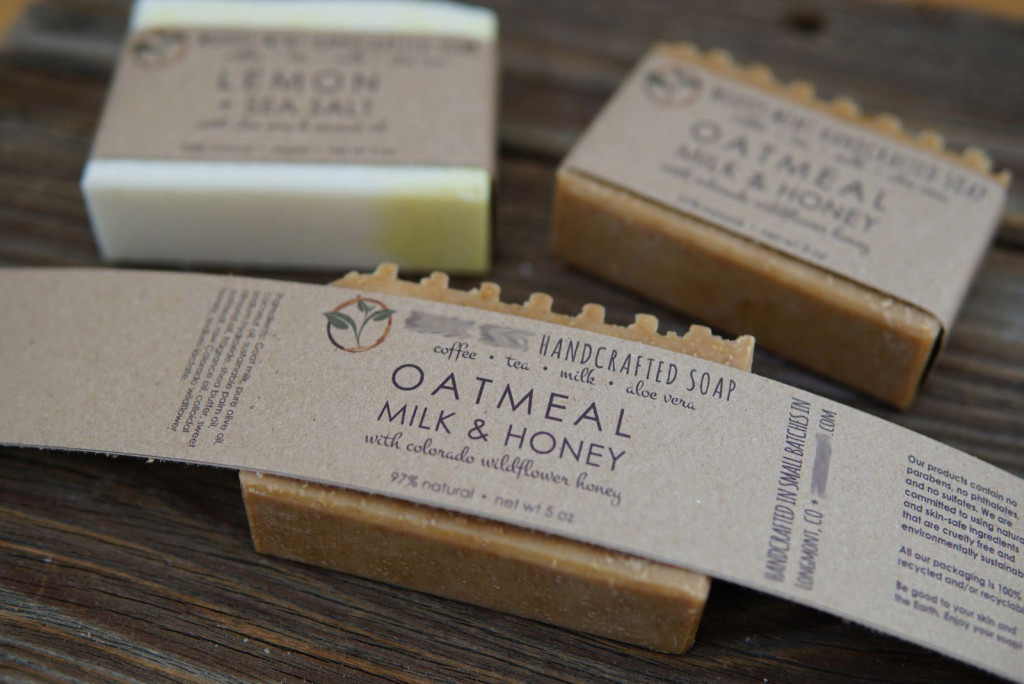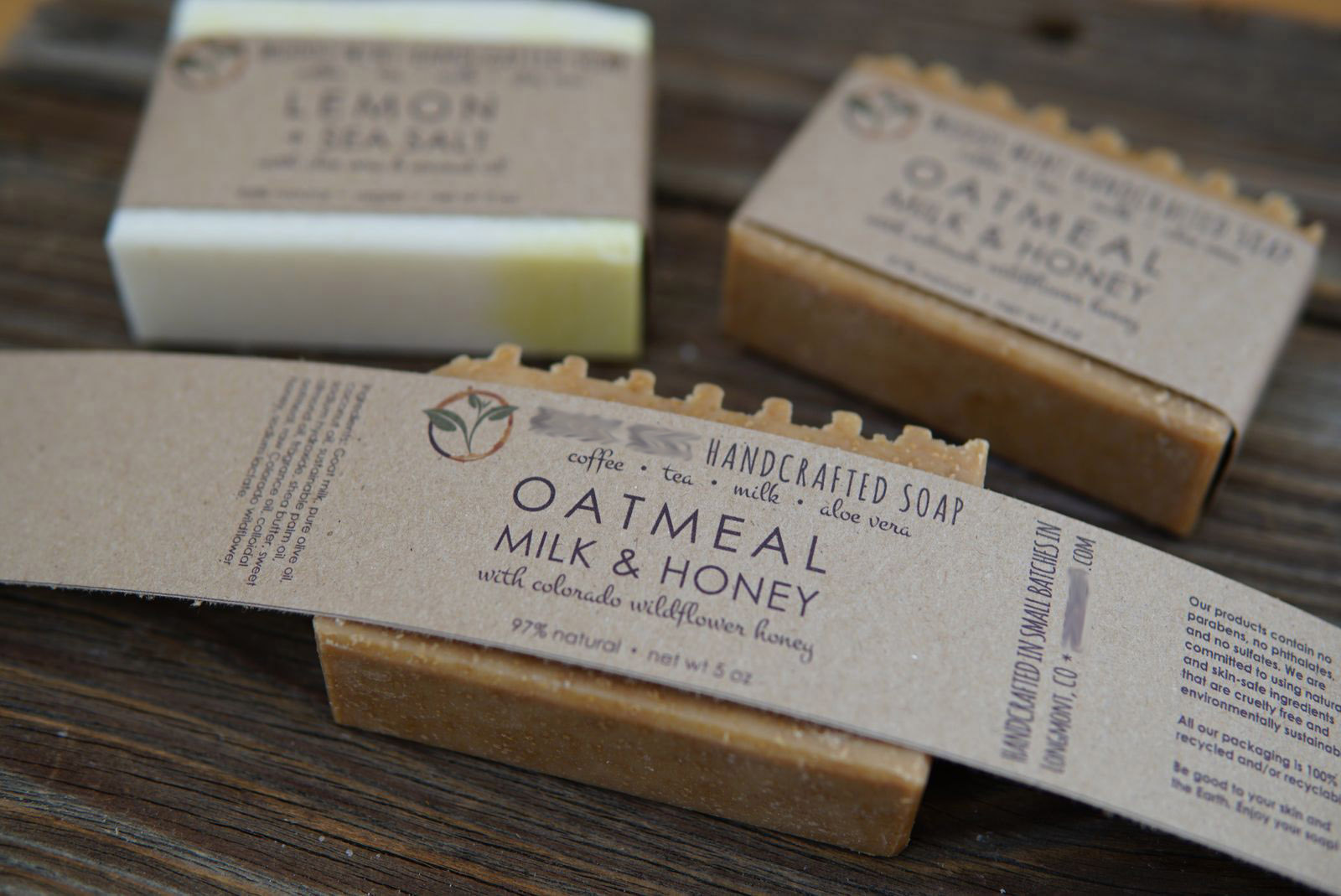 You've almost certainly heard of  Etsy, a highly popular online marketplace that specializes in handmade, small batch products – most often produced by a single person. Almost everything there is cute, unique, and custom, which makes it a hit in the gift-giving and personal pampering markets. And because the focus is on small entrepreneurial business and relatively natural products, even Mr. Money Mustache can get behind the general theme without too much grumbling about clueless consumers.
My wife was a fan and an occasional customer, but also became curious about just how difficult it would be to make some of the things that were for sale – often at relatively high prices. So she launched an investigation, which has led to two years of fun and learning, and is still growing.
Update: When I first posted this article, we asked people to please avoid trying to track down her Etsy shop, just to keep her experiment realistic. A small percentage of good-hearted but mischievous Mustachians disregarded this request and flooded her shop with orders anyway. Almost her entire current soap inventory (over $1000 worth) was quickly sold out. So if you do find her shop, you'll only see a few remaining products for now. You'll have to use your imagination to picture what it usually looks like – an array of 20 different fancy looking soaps and other products.
So to continue this tale, let's launch into an interview with the lady herself.
An Interview With an Etsy Entrepreneur
Mr. Money Mustache: Hello there wife! Thanks so much for allowing me to do this interview with you – I know you're normally not a fan of the public eye.
So to start things off, what is it exactly that tempted you to get into the business of being an Etsy seller in the first place?
Mrs. Money Mustache: Hello husband! It is strange and fun to be back on the blog, so thanks for doing this article.
Becoming an Etsy Seller was a gradual process, as it is with many folks, I suspect. I was sitting around being all retired and, frankly, I was bored sometimes. At the time, I didn't have a real plan for all my free time.
One day, while standing with a group of parents at the after-school pickup, I became enamored with these lovely wrap bracelets with pretty beads all the moms seemed to be wearing. I hadn't seen them before and became curious, so I started shopping online. I found out they cost a small fortune and, not really being a jewelry person, I quickly dismissed the purchase.
But, upon further review, I saw they were selling on Etsy and this prompted me to think I could make one myself. So, I dove down into a rabbit hole of watching videos and buying supplies and I was hooked. Learning and making really filled a void in my life, so I went a little crazy. I made a bunch of bracelets, gave them to friends, and at a certain point, I had spent more than I felt comfortable on the whole endeavor.
This is when I came back to Etsy and the idea of selling was born. I figured if I could sell enough of these bracelets I had learned to make, I could pay myself back for all the stuff I had bought to make them recreationally.
MMM: Wow, that's interesting – selling as an atonement for consumer guilt? It sounds negative when you put it that way, but it seems to have become a big positive in your life. So anyway, what date was this?
Mrs. MM: This was in April of 2014. That's when I started my first shop.
MMM: How long did it take to get your first sale? And how have your sales ramped up since then? What was your busiest month so far?
Mrs. MM:  It definitely took a while to get my first sale. About 2.5 months after first opening my shop. But, I was so busy making items and learning about Etsy that I didn't really notice the time pass. I remember it was a holiday-specific item (a fourth of July bracelet) and that's when I realized the importance of holidays in retail (duh!)
My sales increased really slowly over time. I did so much research by lurking around in the Etsy forums and finding out what makes other shops successful. I created a lot of different products (necklaces, bracelets, guitar picks, even crocheted dish cloths!) so I could test them out and see which were successful. A wise man once said: "Work is better when you don't need the money." and he was right. :) I was able to do a lot more than a shop that can't invest much due to money constraints.
My busiest time, by far, was the holiday season of 2015. In November and December of 2015 I was so busy that I couldn't keep up and had to place my shop on vacation mode (Etsy has an option for that, which basically means: I'm not open for business at the moment.) During just those two months I sold about $10,000 of stuff. I was working constantly and it got in the way of family time and I realized I needed more balance.
MMM: I noticed that even after your first shop became fairly successful, you actually started a second Etsy shop. What was the cause of this? How has the experience been, compared to the first?
Mrs. MM: Yes! I decided to start a second Etsy shop in August 2016. As an Etsy Seller, I really wanted to support other Etsy sellers, so I started buying stuff from them quite a bit. I purchased almost all my shop supplies on Etsy and I also started buying small gifts.
One year, I bought some handmade soaps for family members at Christmas and tried one out myself. I fell in love with it and realized how much better my skin felt. Of course, as a crazy-researcher-type (which is what I realize I am, post retirement), I decided to try making my own soap. This led to a second love and once I felt confident in my products, I opened my second shop, which sells mostly natural bath and body products (soaps, scrubs, lotions, and oils).
This second shop is so much more fun than the first. For one thing, I am making products that I love using myself and really believe in. I also had so much experience at making my first shop successful that the second one was much easier. I had a few customers that shopped at my first shop that immediately bought from my second shop. So, that first sale came much faster.
I also really love the "soaping community". All the soapers I've met through Instagram (which is a platform I used to hate and now love) are so generous with time and information and they make beautiful products too. It's just a completely different (and more fulfilling) experience this time around.
MMM: How do you decide what to make and what to sell – and which products to discontinue?
Mrs. MM: In both shops, I try a lot of different things. I follow my own feelings of what I'd like to wear or use. I like to make new items and sometimes they do really well and sometimes they don't. I also find that in the bath & body world, you get repeat customers much more easily. So, they will let me know what they want more of, which has led me to keep products that I wasn't sure if I should continue and making new ones.
I also follow my values. For example, right now many of my bath and body products are all natural, but I've also tried using ingredients that aren't considered natural. I like to experiment and decide for myself what I like. But, after dabbling in fragrance oils and other "not 100% natural" ingredients, I find myself veering back towards all-natural. I'm trying out a lot of different packaging and am finding that this is a challenge as well, as I want everything to be eco-friendly, but also reasonably priced.
So, I guess I discontinue items that aren't doing well and that I'm not a huge fan of either. But, I will always make new things (because that's the fun part), so I will always want to sell new items along with the ones that stay on and sell well.
MMM: What are the factors in your success – Is this something just anybody can do? If not, what skills or personal tendencies do you think would create a good Etsy shop owner?
Mrs. MM: My success (or, my definition of success anyway) is probably due to incessant research. I am always researching. I read a lot and look at a lot of other shops and try to figure stuff out. It's a fun puzzle and I think it is the most interesting part of owning an Etsy shop for me. I would get bored if I wasn't doing that. The business half of my degree is finally coming in handy!
To be successful on Etsy, you need to understand how SEO (search engine optimization) works. Etsy has their own search engine, so you just need to figure out how to make your listings show up near the top, which is easier said than done!
Once you know that, you need beautiful pictures so that people actually click on your listing. Again, this takes a lot of research and some photography skills. I look at every single picture in a search result and figure out what makes me click on an image. I also look at my listing in that list and see if it stands out.
For example: I recently realized that I was clicking more on photos of soap with packaging than "naked soap", so I changed one of my listings so that the first photo had packaging – and it did result in more sales.
SEO and quality photos are the two biggest things. After that, you need to give excellent customer service and ship your packages out in time. It helps if your packages look cute upon arrival too. That leads to good reviews and word of mouth, which leads to more sales.
MMM: What has been the biggest unexpected positive, and negative, in your experience in dealing with customers?
Mrs. MM: The biggest positive has come from my second shop, as I have built up repeat customers in a relatively short amount of time. These are people that leave me incredible reviews, send me a message that brightens my day, post their purchases on Instagram, etc. I am very surprised by this, but it does bring me a lot of joy.
The negatives used to affect me a lot, but I've learned that they will always be there. There are people that leave one star reviews without contacting me first. People can be pretty brutal when reviewing a product. I don't think they realize they are leaving a review to a single person (as opposed to a company). It's one thing to say "Amazon sucks", but when someone says "You suck", that's totally different. Sometimes they are folks that own a competing shop on Etsy (or have a friend that does), so you know the review isn't even accurate or relevant, but it still sits there staring you in the face.
MMM: I hear you on that Mean Internet Strangers thing. Sometimes I stumble across multi-page discussions on Reddit or Bogleheads, among people I've never met, who are just making the most bizarre and pessimistic speculations about our personal lives, or my motivation for writing the blog, or whatever. There is no practical way to set everyone straight, so you really just have to develop a thicker skin instead.
Mrs. MM: I think it's a bit easier in the smaller world of an Etsy shop. There are also a lot of difficult customers, but I always answer all their questions and do my best and some of them have actually made large purchases or become repeat customers. One of my best customers in my second shop was someone that was previously difficult.
MMM: What do you think the upper limit on profit would be in an etsy shop? Do any of your role models or competitors seem to be running pretty big operations?
Mrs. MM: The sky is the limit! There are many shops on Etsy that started off as one-person endeavors and now they own huge businesses with many employees. Most of them move on from Etsy and start their own web sites, which makes sense as they no longer need the Etsy platform to generate sales.
Etsy also has rules about manufacturing help and the handmade nature of items, so if you get big and want to start selling different things, it makes sense to move on.
That's not the goal for me, although I might use a helper during the holidays sometimes. (MMM himself has been known to sit on the couch and cut out hundreds of cardboard squares for my packaging material)
My goal is to keep making and to keep learning… not to have a huge money-making operation. My word for 2017 is 'balance'. :)
I should also add that on the lower end, it's very easy to make nothing, or even lose money on an Etsy shop. There's a lot of competition, so it is not easy to get established. Hard work and endless patience are essential to get through that painful first year.
MMM: Hmm, there were no numbers in your answer, but I guess we don't really know how any of those huge Etsy sellers personally. But based on their photographs of daily production I'd estimate that the upper limit might be in the $200,000 range of annual profit for a single-person shop. $1000 per day in sales, minus about 33% in cost of materials and other overhead.
But as you say, shops can get much bigger than that – they just usually leave Etsy, hire some employees, and expand into a standalone operation.
So let's talk about your situation instead – what's the net hourly profit you would say you make at this stage, now that you are established?
Mrs. MM:  Hmmm… that's tricky because I keep wanting to make new things, so I am spending more than I would be if I were purely profit-driven. My first shop is at a stage where my profits are very good compared to my revenue because I've lost a bit of interest in that shop and am not spending much on it. Hourly, I'm guessing around $30 per hour. However, as a result of me losing interest, it has slowed down quite a bit and it is actually "on vacation" on Etsy at the moment.
My second shop is still in the growing stages, so profits are not that great at the moment. I'm also finally at a place where my prices are set where I want them to be. My up front investment was quite big and soap takes 4-6 weeks to cure, so that shop is still up in the air, profit-wise. But, I'm guessing it will become more profitable on an hourly basis than my first shop once I ramp up my operations by making larger batches (less time spent and supplies cost less when bought in bulk).
So yeah, good question. I guess my answer is: "I'm not sure. I should probably calculate that."
For example, to make a 5 pound batch of soap (a "loaf") takes about $20 worth of materials if you are using high-end stuff like coconut and olive oils. This takes roughly 2 hours of labor by the time you make it, clean up, and later cut and package the soap. You end up with 16 bars, which sell on Etsy for $6 each. So, your profit is about $80, for roughly two hours of work. But that work is spread over a month, so you need make a bunch of batches to keep things in stock.
MMM: Where do you see this hobby taking you?
Mrs. MM:  Ultimately, I want to be able to use this hobby for community building. I imagine owning a store somewhere on Main Street that sells my products, but also empowers others to make. I see myself teaching others how to make their own things and how to start their own shops. I see myself making alongside others and having this ongoing conversation about our common problems and our successes. I imagine connecting with other makers in a community space. I see us all teaching kids that you can make instead of buy, create instead of consume. You can own your own business while also doing the things you enjoy.
MMM (update): During the casual yearlong process of working on this article, we ended up stumbling upon an interesting, underpriced old building on Main Street, and are now about to purchase it. It will make for some interesting stories (and parties too), so I'll keep you posted on that.
Mrs. MM: The maker's movement is huge and is having a big resurgence in our modern lives. I am the type of person that never considered myself "creative". I still wouldn't use that word to describe myself, but I am now a handmade maker. I make stuff with my hands and they are sometimes even useful things! You can do it too!
I would love to go back in time (or forward in time) and live in a world where everyone is a maker of things and we just make and trade with each other. The simplicity and the community of that framework really appeals to me and it gets at the root of what makes us human.
MMM: During these past two years, I have mentioned your growing Etsy hobby, but never told anyone how to find your shop. And even with this article, I still want to encourage readers not to go out and try to find her shop on Etsy. We both felt that doing so would be a form of "cheating".  Can you explain this philosophy?
Mrs. MM: It was really important for me to create my own success, independently. Success isn't as fulfilling if you cheat! I'm pretty sure that almost every single person who purchased from me didn't know my secret identity and that feels good.
I've built all of this myself, from scratch. I've also learned that many people will pay big bucks to cheat the system (whether it is online selling, blogging, etc). I've found that the harder, longer road, is always better in the end.
MMM: That's really cool. And it's also more educational for you. As a relatively high achiever with skills in software and technology, and no financial pressure, it can be argued that you are already "cheating" compared to most Etsy sellers.
But if you do it right, financial independence is the good kind of cheating – you preserve the learning and effort, but cut off the stress and any temptation to create shortcuts.
And even without financial independence, entrepreneurship is a huge advantage to add to your collection of life experiences. I have a bunch more stories of entrepreneurial friends I've been wanting to share with you, so let's do it in the months to come.
Somewhat Related Reading:
50 Jobs over $50,000 – Without a Degree
Interview with a CEO – Ridiculous Student Loans vs. the Future of Education