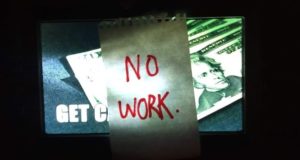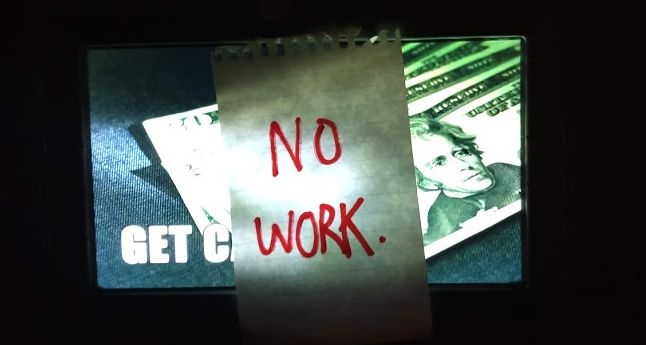 Dearest Readers,
I've been waiting to tell you this with considerable excitement for a whole year, but the sales contract prevented me from doing so until this moment. And as of April 1st, 2019, I'm officially free to reveal that:
Mr. Money Mustache has been sold!
Yep. I'm not sure if it's the age-old truism that "Everybody has their price", or the fact that I got bored after eight years of writing it and just ran out of things to say, but over time I have come to realize that it was time to pass this golden opportunity on to someone else.
The highest bidder in this case was Shamrock Financial Trust*, a financial products company in the Isle of Man, UK that specializes in special premium investments that beat the market while dodging the taxman.
I was unsure of exactly why Shamrock would be willing to pay so much for my collection of five hundred articles mostly about spending less money and investing in index funds. But when you put six zeroes after a number on a check, it is amazing how quickly uncertainty and questions can vanish!
From my understanding, a site like MMM has a certain value just from its ranking in the search engines, and ongoing traffic of several million page views per month and about 33 million unique visitors over its lifetime. But still, those are just numbers on the page and don't seem real because I haven't been taking full advantage of the opportunity.
But, the Shamrock leadership team has assured me that the site will take on a vibrant new life, with a team of professional writers churning out fresh content on the daily, and an SEO-optimized stream of monetized offers that deliver maximum value-added solutions to all stakeholders.
And I just thought I'd reach out to see if we could jump on a call to catch up on the bleeding edge of some big data, to see if there's any Corporate Synergy in our Core Competencies.
Fuck! Don't you hate corporate bullshit and business buzzwords? Me too.
(thanks to reader Ron Cameron in the comments below for mentioning this incredibly appropriate Weird Al / Crosby Stills and Nash song. It is SO good!)
It was both fun and sickening for me to type that cheerful little story, but hopefully you realized from the title alone that it is April Fool's Day, and I thought I should play along with a preposterous headline of my own.
In reality, of course I have no desire to sell this website, because doing so would violate some of the core math of early retirement happiness:
It would subtract something from my life that brings me true happiness (the ability to be in touch with you, which in turn brings more friends and lots of challenge and a sense of meaning into my life)
while adding more money, which would make absolutely no improvement to my life because I am not feeling any pain due to a shortage of money.
And that's the real reason I figured this lame April Fool's prank also contained a life lesson that was worth sharing as a blog article. Because I am still hearing from people every day who are selling out their own lives for their careers.
So many people are using a successful working career and earning loads of money as an excuse for not facing the realities of life.
Although this is certainly not a gender-specific problem, as a 44-year-old man living in a wealthy area I am surrounded by peers who are afflicted by this disease of Success-itis.
People who are rockstars in the corporate sphere and at the peak of their careers, who have become so addicted to the activity that they can't see they are just chiseled Kuhl-clad rodents jogging in the latest trail runners on a gilded hamster wheel.
Career success is a very sneaky thing, much like a layered salad of Superfood Greens that gradually devolves into a dessert of Creme Brulee enhanced with crystals of Crack Cocaine as you dig deeper. It starts out with all sorts of self-actualization and personal growth, but as you begin dining you are also hooked up to intravenous feeds of ego stoking and copious income. So even as the worthwhile parts fade, you grow more and more addicted to the superficial rewards.
Of course, the standard American tradition is to spend all of this money as soon as you get it, locking in a lifestyle that is so bloated and inefficient that you "need" to keep earning the enormous bucks to "support your family."
It becomes very easy to justify career-itis as a noble and selfless thing, rather than the lame indulgence it really is, when you are simultaneously addicted to corporate accomplishment, and bad at managing the veritable shitload of money it generates. If you are making a multiple six figure salary in your 40s and still not even financially independent, please grow up and learn a bit about money beyond just buying yourself nice stuff. It should be embarrassing to be still dependent on a paycheck while sitting in such a privileged position.
But even for those of us who get the money part solved, with investments large enough to see us through several prosperous lifetimes, the career addiction still remains strong. The fact that people still end up on redeye flights, missing their kids' school performances and barking out buzzwords at underlings during endless conference calls even with tens of millions in the bank, should serve as a real warning of how addictive this disease can really be.
So for this April First, I would like to issue a little reminder, for overly successful men and women of my overly rich country:
A successful career is a fine way to learn some life skills and earn some money. But if you're still doing it at 40 years old, you are probably sucking at something else.
And if you're still in the office at 50, you'd better be changing the world and not just a cog in a machine that is doing something you don't believe in.
Since career-itis is an addiction to success, the easiest way to break free is to give yourself permission to suck for a while.
If you are a Successful Career Man and you want to start a family, there is going to be a 20-year period where you are either a half-assed worker, or a half-assed Dad, or both. But you can't be amazing at both. And that is totally okay.
Because a good life is one that is well-rounded and nuanced. It's not about PERFORMANCE at all costs. It's about being okay with trying new things and making mistakes, and growing as a human in exchange for that.
Your kids don't care if you make $75,000 or $75 million per year, because either of those numbers is more than enough to have all possible doors to happiness open to them.
So my challenge to you is not to work the longest and most fruitful career possible, but rather to move on to new and bigger challenges as soon as you are strong enough to do so. 
Complacency and doubling down on your existing half-satisfying job is a form of weakness. Moving on and trying new things is a sign and source of flexibility and strength. And mental flexibility and strength are the biggest allies you'll ever find in the long journey through life.
…
Thus, of course I did not sell this website, and of course I'm going to keep occasionally writing things for it, on my own schedule and nobody else's, while struggling and fighting and learning in all the other areas of life.
It won't be perfect, but it will be interesting and fulfilling and awesome. I wish you the same in your badass and ever-changing life!
---
* This is a fictional name that I picked because it contained the word Sham, plus a real financial company from the Isle of Man sent around some bogus legal threats to a few bloggers several years ago so I thought it would be nice to combine the ideas.