Canadians have traditionally been stuck with one of the least competitive (and thus most expensive) mobile phone service markets in the world.
Fortunately, there a few cracks of daylight starting to show, with a handful of newer carriers offering much more reasonably priced plans. And by supporting competition like this, the entire market will be forced to lower prices, a win for almost everyone.
These recommendations are maintained by Christian Smith, creator of Coverage Critic, with substantial crowdsourced input from the MMM community.
---
"I want decent coverage at a low price."
---

Public Mobile runs over Telus' network and offers excellent prices. Most Public Mobile plans are limited to what the company calls "3G speeds." Data access on these plans will be throttled to a maximum of about 3Mbps. That speed is much slower than the speeds today's networks usually offer, but 3Mbps is fast enough that most subscribers won't find internet performance to be sluggish.
Public Mobile doesn't offer conventional customer support. Instead, customers can make use of support documents, a community forum, and a ticketing system.
Public Mobile offers a wide range of plans stretching from a low-use plan for $15 per month to a $50 per month plan with 8GB of data.
They also have a referral program, so if you do sign up be sure to save your code and share it around with your friends.
To get your own signup bonus, you are welcome to use the code 9MNRWQ, courtesy of my Canadian friend and occasional MMM contributor Mr. Frugal Toque.
Example plan: Unlimited calls and texts with 1GB of data for $25 per month.
---
"I want a solid all-around experience without breaking the bank."
---

Koodo Mobile is a flanker brand of Telus. Koodo offers a very user-friendly experience with service that is generally much cheaper than service offered by the Big 3.
Example plan: Unlimited calls and texts with 5GB of data for $50 per month.
---
"I'm usually in cities, don't mind lackluster coverage, and want to save money."
---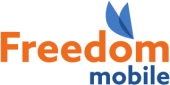 Freedom Mobile has a fairly small network with coverage in many of Canada's densely populated areas. The carrier also has roaming agreements that allow for service in other parts of Canada.
Freedom Mobile's plans vary in how much roaming access they allow on other companies' networks. Those who live within a Freedom coverage area may be able to get a good deal with Freedom Mobile's low-cost plans.
Example plan: 100 minutes, unlimited texts, and 250MB of data for $15 per month.
Visit Freedom Mobile's Website
---
"I live in Quebec or the Ottawa area."
---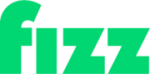 If you live in Quebec or Ottawa, you may be within Fizz's subscription area. While Fizz's subscription area is limited, many of Fizz's plans provide service in other parts of Canada so long as the majority of a subscriber's phone use takes place within the subscription area.
Example plan: Unlimited calls and texts with 2GB of data for $32 per month.
---
Further Details
---
Example plans: Choosing an example plan and example price for each carrier can be difficult. Not all taxes, fees, promotions, and discounts are necessarily accounted for. The examples often assume purchases are made online. Pricing for Public Mobile may be lower than the example pricing in certain regions.
Limiting data: Since mobile data tends to be expensive in Canada, I strongly advise limiting data use when possible.
A work in progress: This set of recommendations is newer and not as thoroughly researched as the other lists of the best cell phone plans found on MMM and Coverage Critic.