The MMM+Fortified "I Just Want a Great Bike – Now" Deal
For the last two years, I've been mostly riding bikes by a Mustachian-owned company called Fortified. I have two of them – a demo single speed they sent me to test (above) and a new 8-speed I bought myself more recently.
They are tough, well-made, simple, theft-resistant, lightweight, affordable bikes.
My occasional raving about their bikes has helped their brand. So I asked them to turn that goodwill into a good discount for MMM readers. In exchange, I put up this page to make buying their bikes really, really simple.
I am getting no commission for this free advertising, I just want you to start riding a bike. Now.
The most affordable way is still via Craigslist, but if you have spare money and no spare time you can order one of these online and it will show up at your house – usually with free shipping – in a matter of days.
We get a 20% discount, applied in cart, by using the code STASHBIKE 
Just for fun, Fortified also created a special matching white permanent decal with the Mustachian logo, which you can choose to stick on the bike if you are ready to send the Stash Signal to other potential new friends on the street. I personally like the look on the front fork, like this: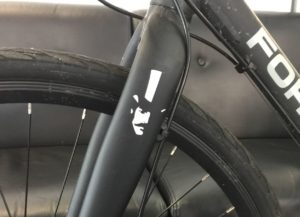 You get four choices. Prices shown are after the discount code: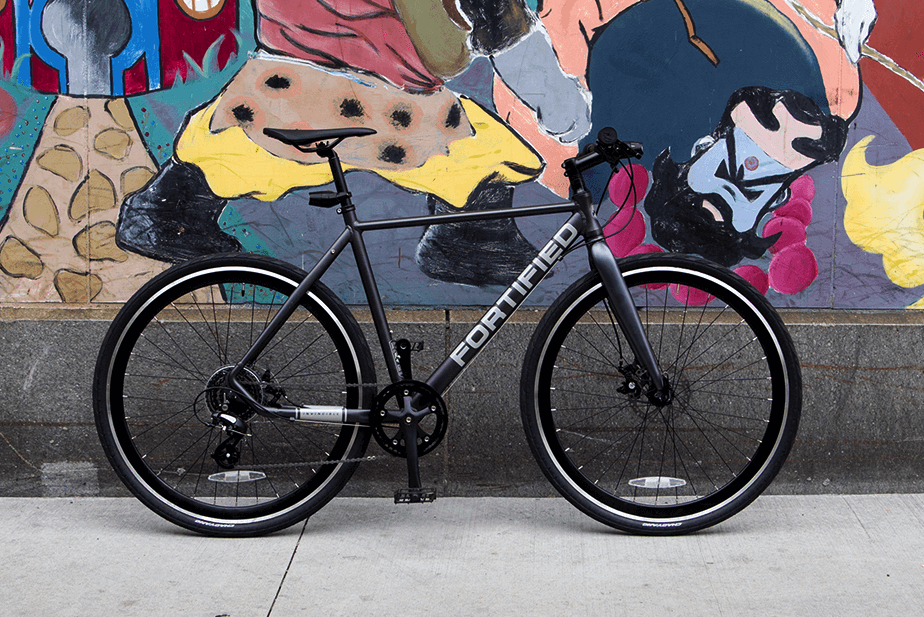 This is the bike I ride. A Fortified 8 speed with disc brakes and front+rear LED lights. The lights are great because they both come with USB-rechargeable lithium batteries that are also replaceable. They have a flashing mode which I use during all daylight riding. A flashing front light drastically increases your visibility to cars – use it at all times.
At night, I switch the front light to "solid on" mode. Price after discount: $671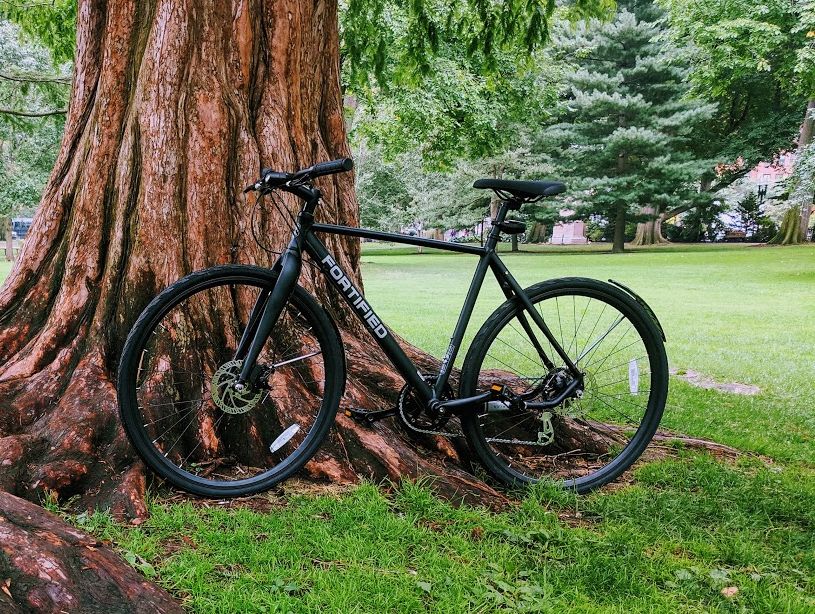 Everything in the Night Rider, plus Fortified's stylish minimalist fender system which I call "bikini fenders." Apparently they still work well, although I don't have any on my own bike because it rarely rains here in Colorado. Price after discount: $742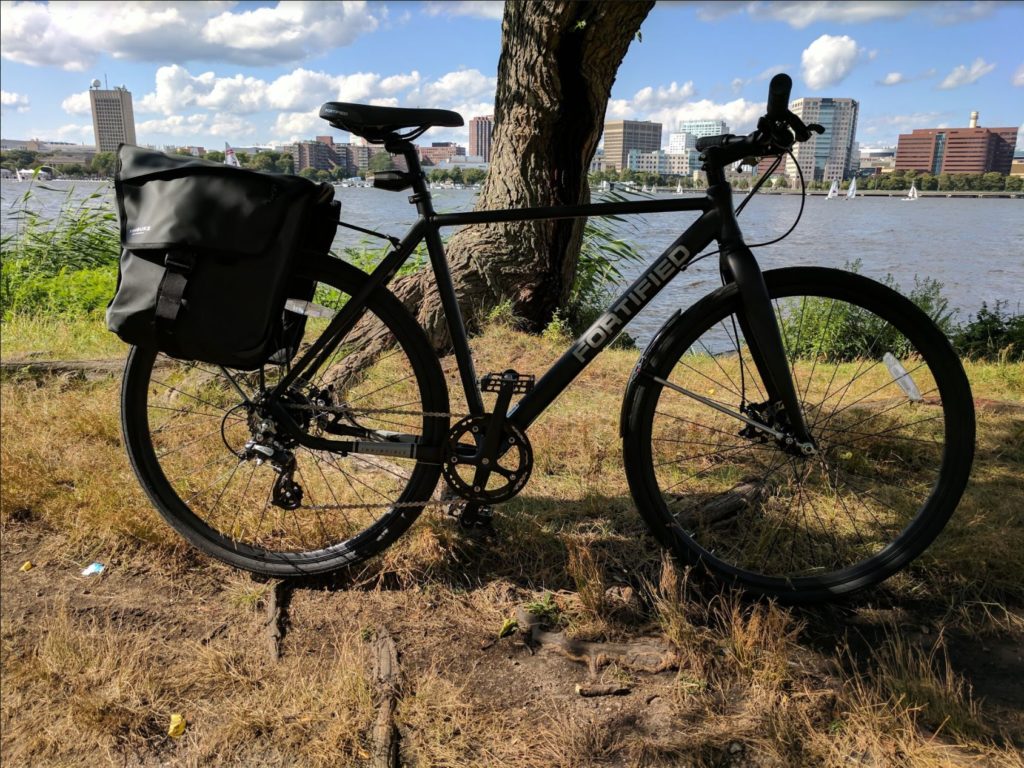 The Full Northwesterner, plus a full rear rack that can support 110 pounds and a set of great waterproof pannier bags. Price after discount: $884
If you've been waffling on getting yourself a bike to replace some of the flab and cash-drain of your car habit – Go for it!  Now!