---
Products & Services | Books | Credit Cards
---
Cash-Back and High-Reward Credit Cards
Unlike the beginner "get-out-of-debt" personal finance ranters, I'm actually a fan of responsible credit card use: they can help you raise your credit score, they offer purchase and consumer protections you can't get anywhere else, plus they automatically track your purchases and provide healthy amounts of cash-back rewards each year as well. Just be sure to use them in a Mustachian way.
This page discusses some of my favorite cards. You'll want to pick cards that offer at least something useful, since that is the standard these days – there is no need to sign up for a credit card that offers you nothing.
Which one gives me $500?
The Chase Ink Bold business card. I describe that one below, plus various personal cards in the $400s.
Some of my own favorites: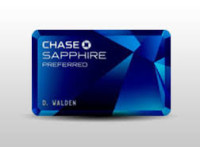 Chase Sapphire Preferred: a $400 signing bonus(!) and no fee for the first year. I also like that there is no foreign transaction fee on international purchases when I travel. They disguise the bonus as 40,000 "points", but you can redeem them for a mailed check or an immediate statement credit, which is what I did myself with this particular card last year.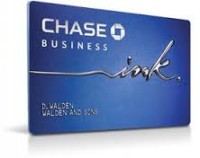 Chase Ink Cash or Ink Bold: very good business cards – I used Ink Cash for my own LLC. Then I got a second Ink Bold for the real estate division of the company. This netted me a second $500 bonus, which actually became $625, because I redeemed those points for some plane tickets we were about to buy anyway (the rewards are worth slightly more towards travel than when redeemed as a statement credit.) Added bonus: no foreign transaction fees on Bold.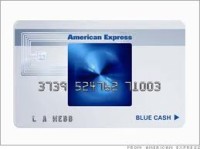 American Express Blue Cash Preferred $100 signing bonus, plus 6% back on groceries, 3% on gas, 1% on everything else. There is a $75 annual fee for the Amex, but if you use it as your "groceries and gas" card, you should get back about $400/year in cash back (assuming your annual grocery bill approaches the $6000 limit). This makes it a profitable addition to the wallet.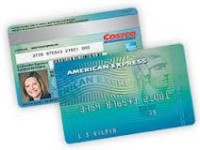 Costco TrueEarnings Amex This has some useful features, especially for those who travel a fair amount.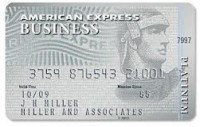 Amex SimplyCash Business: $250 signing bonus, 5% back on office supplies and 3% back on the category of your choice up to $25k in spending, 1% thereafter.
Barclaycard Arrival Plus World Elite MasterCard: This is quite a badass travel card, with $400 signing bonus, double miles on all purchases which equates to 2% back on all purchaes, and no foreign transaction fees. The only drawback is that these rebates must be applied to travel events purchased with the card, but if you travel occasionally, you will be able to make the most of the cash back
Powered By Credit Karma

 
The Travelocity Rewards American Express: This has been the MMM family's primary card for over 5 years now, since we are Travelocity fans. Every time you get 20,000 points, you can redeem it for a $400 statement credit against travel expenses. So a point is worth 2 cents, meaning the card is effectively a 2% back card with 6% back on Travelocity-booked travel. 10,000 points after signing up and spending $1k equates to a $200 signing bonus.


Powered By Credit Karma

 
PremierMiles & More World Mastercard
Yet another new travel card – this one gives you 20,000 miles after your first purchase. Then 1 mile per dollar on regular purchases, double that on eligible travel, and and one free companion flight each year if you keep the card around. No foreign transaction fees, although there is a $79 annual fee.


Powered By Credit Karma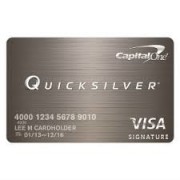 CapitalOne Quicksilver 1.5% back on all purchases with no limits. Assuming you crank $24k annually through your card, this card delivers $360/year of cash back, versus the $240 you'd get with a standard 1% reward card. The $120 difference is enough to justify the $39 annual fee. The margin of benefit increases for higher spenders.
Remember to watch out for annual fees – many of the cards have no fees, but some of the highest-paying ones start charging after the first year. Do the math to make sure you pick a card that is optimal for your situation.
Other notable cards include: Chase Slate (no balance transfer fee and 0% APR for 15 months).
Related Article – Gaming the System – with Rewards Credit Cards
---
Products & Services | Books | Credit Cards