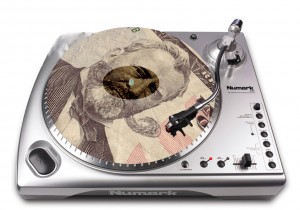 This week, Mr. Money Mustache was honored to answer more calls for help from his readers. There was one in particular who had an interesting situation, and was generous enough to let me share it with you (anonymously of course) after we were finished the email discussion. We'll call the reader SAM – short for Surprisingly Advanced Mustache.
Check this out and see if any of it sounds similar your own situation:
Age: 41.
Family: 2 parents and one young kid.
Desire: To enjoy some form of Mustachian early retirement.
Fear: He did not feel he would be able to accomplish this until at least age 65 based on his current situation.
Current Spending Situation:
Salary: $70,000 annual (one worker, one stay-at-home parent)
Living Expenses: $2351 including mortgage at $1250
Remaining Mortgage Amount: 140,000
Current Saving Situation:
Retirement Account Balance (401k/IRA): $300,000
Emergency Fund or Rainy Day savings: $80,000
Annual Savings Rate: About $28,000 including 401k, IRA,  and additions to the Rainy Day Fund
What do you think? Is Sam almost ready to for Early Retirement, or still 25 years away as he fears? Let's find out right now!
What I am quickly realizing is that MMM readers are all in rather different situations.
For people with high incomes and low savings, the solution is getting people motivated to find interesting ways to streamline their lifestyle.
But many of the self-selected crowd  who read an Early Retirement blog like this are already quite frugal. The situation above, for example, describes someone spending even less than we do in the MMM household, for a family of the same size. For these people, the solution might be a bit of financial wizardry. It is at this point that Mr. Money Mustache fires up the Turntable on the right – the one with Ulysses S. Grant from the $50 bill instead of just the $1 Washington platter.
1: Let's look at Sam's retirement balance*.  It's $300,000 right now, which is actually a fairly sizable 'Stash. But lest the younger folks get discouraged, this is the amount you end up with if you just let your 401K run with auto-deductions of $1000/month from age 25 to 40 and it compounds at 7%**.
If Sam stops contributing right now, this balance will automatically grow to about a Million Bucks by the time he is 60, even after adjusting for inflation. So it is already on-track to be much more than he needs to live on from age 60, for an unlimited time, living only off of the passive income it gains. And not even counting some eventual Social Security income! ***
2: We've established that Sam is DONE saving for old-age retirement. Now he just has to get enough money to get from his current age until age 60 when the Million Dollar Retirement kicks in. How much does he need to do this?
His family is living on $2351 per month right now – $28,000 per year. To generate that much income with no work, he would need another $403,000 working at 7%. With $80k in the bank right now and a $28k annual savings rate, he is already less than eight years away from a full retirement if he continually invests the early retirement money as he goes along.
It's actually even better than this – because the assumption above assumes that he uses none of the $403,000 principal to live on, only the investment gains it and dividends it generates. And it assumes he never makes another cent after he retires – I believe most people who retire well under 60 will find they WANT to do some paid work occasionally to keep their minds sharp and to have challenging interactions with other adults.
So here was the final MMM prescription for Sam:
1 – Immediately put your $80,000 rainy day fund into a mixed 60% stock/40% bond fund (adding the bond component makes the return far less volatile – this is important since you will be starting to use this money in less than 10 years and need lower risk). If you simply buy the Vanguard balanced fund (VBINX), this whole step is done with just a few clicks.
You can set up a line of credit on your house, which you won't actually use, for small rainy days, and of course you can always sell shares of VBINX whenever you want if there is more rain.
2 – Pay off your Mortgage over the next 5 years or so using your $28,000 per year savings rate. Then you are done with mortgages forever. This technically earns less return than just investing the extra money, but if you are conservative like me, you like to be out of debt earlier. If not, just invest extra and pay the mortgage slower.
At this point, you can subtract about $900/month from your monthly budget (the P+I part of your mortgage payment.. you still have to pay property taxes of course).
Your new annual living cost will be about $22,000.
Your VBINX fund will have compounded to about 100k by this point. You can safely withdraw $10,000 per year from that and it will only run out right as your million-dollar 401k fund kicks in. So now you only need about 12k of annual income.
Option 1 – You could drop down to about quarter-time employment, just enough for free health insurance and a thousand or two dollars of easy income per month. Then you'll still be saving a bit each month and you can increase your lifestyle/vacation/college savings budget. (This is sort of my own path, since I still actually like to work occasionally).
Option 2 – You could work 3 more years, 'Stashing all that now-unneeded mortgage payoff money to really build up the VBINX early retirement fund and quit entirely.
Congratulations Sam! – you are not 25 years from retirement after all – you'll be sitting on the front porch thoughtfully grooming your Money Mustache on a weekday morning before your young child starts the second grade!
There are two lessons in this story:
Lesson One: You can retire a lot earlier than most people if you have moderate living expenses. Even without a million dollars in investments.
Lesson Two: It is really fun to stay just a teensy bit engaged in some sort of business even after you retire. It doesn't have to be in your original work field. But it does have to be fun. This also gives you reassurance that if you ever DO want extra money besides what you have saved, you can always turn it on with a switch.
The Footnotes:
* (for Canadians: 401K and IRA are just synonyms to RRSP). But one key difference is that in the US, these accounts tend to discourage early retirement: you pay a 10% penalty PLUS any applicable income taxes if you withdraw from them before age 59.5. In Canada, the RRSP is open for withdrawals any time – you just have to pay the deferred taxes.
**  Since the past 15 years happened to span both a crazy boom and a crazy bust which we're just coming out of, how are the 40-year-olds of today doing? Well, as of May 2011, a $1000/month investor would have STILL averaged just about 7% compounded including the dividends, which have have averaged 1.84% per year. That is the magic of Dollar Cost Averaging to help smooth out price fluctuations in the long term.  But  but this is an unusual result so hang in there. The stock market has already recovered most of the losses it made during the Great Recession.
*** Social Security: contrary to popular belief among grumpy people with limited training in macroeconomics, the Social Security fund is absolutely NOT going bankrupt, it will simply adjust to a modestly lower level of payouts than currently scheduled. More on that in a future article.