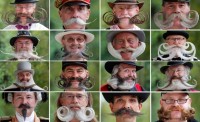 "Spend Less!"
"No, Earn More!"
The battle goes on, with scathing mockery volleyed between the opposing camps.
Mainstream personal finance pundits like Dave Ramsey and Suze Orman advocate lower spending for those in debt. Yet they have an apparently unlimited upper ceiling on how much increased spending can still lead to happiness, as evidenced by the high-spending lifestyles they are living today.
Here in the sensible middle, Mr. Money Mustache recommends both paths: earn as much as you can, but never sacrifice your soul to do it. At a certain level of income (which I feel is around $100,000 per person per year), the time to financial independence becomes so short that it becomes increasingly futile to earn more – that's just how the math works out.
But all the earnings in the world are useless if you never know the meaning of the word "enough". So get that concept in place right away – before wasting your time with increased income. Otherwise very little of that increased flow of cash will find its way into your 'stash.
To illustrate this point with sparkling clarity, I am happy to share a neat little story and graph based on data provided by an MMM reader. He says this:
Comments: Your blog > Doubling my salary
Dear MMM,
I'm sure you receive many "thank you" emails a day for teaching your Mustachian values, but I bet you don't receive "thank you" proof too often. I wanted to show you a graph, but I didn't know how to attach it, so the following data will have to do (you should graph it if you get a chance).
The data below is my monthly net worth (according to Mint). When you graph it, you can see two distinct slopes. In both cases, my net worth is increasing, but my rate of wealth accumulation more than doubles at one point (Jan 2012). It goes from $600/mo to $1600/mo. What astounds me is that in March 2011, I doubled my salary and you can't really tell. But in the months after I started reading MMM, my net worth starts increasing like crazy.
I believe that this is proof that reading your blog is more powerful than doubling my salary! Isn't that nuts??? It certainly took a bunch more research/changes, but your blog is was the impetus. This rate change should take me from retiring in 30-40 years, to retiring in 10-20!
Following his advice, I graphed his data, added annotations, and this was the result.
I was naturally both pleased and intrigued by the result, and so I wrote back and asked our friend for more details on exactly how he accomplished these feats: both doubling his salary, and increasing his savings rate. The answer (note that I added a few links to relevant MMM articles based on his list):
So here's how I was able to double my salary. Right after graduating college with a bachelors in mechanical engineering, I started graduate school. Tuition was waived, and I got a research assistantship making about $25,000. That seemed to be plenty to live on, but the research was boring.
In March of 2011 I quit grad school because I got a job at a giant company working in their corporate sustainability department. It's a dream job because they actually pay me to calculate/analyze their carbon footprint! It's great!
Anyway, my salary increased to about $50,000. it's hard to admit, but I went through some major lifestyle inflation. I moved to a big city, which is 30 miles from where I work. I started spending money like it was my job to fill the new apartment with furniture, drive to work every day/upkeep the car, shop at Whole Foods, buy lunch at work every day.
I took some expensive trips across the country and I started spending more money on christmas gifts and charities. This all seemed like a great idea because as long as I had a fairly positive savings rate, I figured that that what I was supposed to do. I never took on debt/car payments/ credit card balance, and I tracked my finances reasonable closely.
So in December 2011, while searching for this article Men With Mustaches Make More Money, your blog popped up. Although I never found a post related to that news article, I knew I'd struck gold. I read every post you'd ever written in about a month. After that I read many personal finance books/blogs as well as investing books. It all started to become so obvious to me. Here's a list of the changes I made in a relatively short period of time:

Started taking public transportation to work
Started biking anywhere within a few miles
Stopped buying extra stuff (tech gadgets, extra clothing, impulse Target buys)
Food:
switched to a super cheap Bosnian grocery with great produce
made lunch every day
cooked more meals
cut monthly grocery budget in half
Bought dry goods in bulk
fell in love with oatmeal
opened online savings account
opened Vanguard IRA (simple index funds)
got a 1% cash back card
opened a Vanguard taxable investment account (simple index funds)
Ditched Cable
Started doing home energy audits for friends/family ($100 each)
got a 4% raise because I "exceeded expectations" at work
increased my gas mileage from 24 to 27 mpg by slowing down
use gasbuddy.com to find cheaper gas
bought all LED light bulbs (got them super cheap through my work)
I can't point to any one thing that accounts for the slope change. I just started making changes and they kind of built on each other. Now I get really excited when I get interest from my online savings account or reinvested-dividends from my index funds. I know my net worth is small now, but the slope is certainly heading in a better direction.
Use whatever info you'd like, and let me know if you'd like to know anything else. Also, if you ever have any energy efficiency/corporate sustainability questions, I'd be happy to help you out.
I'd like to thank this reader for sharing the happy story (he wrote it a little over two months ago). I can type to you all day about the counterintuitively large effect of making a bunch of small conscious improvements in your spending.. and indeed, some days I do just that. But until you see it applied to a real life like this, where the graph of your wealth takes a sudden bend and your mandatory work career is suddenly chopped in half, it can be hard to convince people of just how useful it is to understand your spending, instead of just endlessly chasing more income.