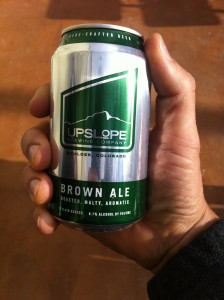 With this being Friday and all, I figure it's a good time to address a tricky issue. A place where the Good Life we advocate here at MMM comes into direct conflict with optimizing your spending. That place is BEER, and other recreational drugs of your choice.
Mr. Money Mustache definitely enjoys a good brew. And a good jug of wine occasionally too. And a strong Espresso in the morning. And even a pipe packed with Colorado's Finest Legal Marijuana if it should happen to present itself. Which it tends to do when I open my drawer full of marijuana supplies.
I admire those who choose to abstain completely from these substances, but for me it is worth a certain amount of money and health risk to experience the altered states of consciousness that bring Introspective Voyages, Creative Breakthroughs and just plain Really Good Times. But only in a mathematically determined moderation that ensures that the Good Times will never cause Bad Times.
Let's focus on alcohol for this article, since it's the habit that most commonly gets out of control among humans. What is the maximum amount you're allowed to enjoy? How can this be had without compromising health or early retirement?
Mr. Money Mustache, while possessing no medical qualifications of any sort, is still going to tell you what to do:
I think that a beer-and-wine-loving person should consume no more than what is required to get good and drunk, once per week. Preferably much less, but hopefully we can all agree that if you actually care about your health, you should not get drunk more than once a week.
So, about 6 drinks is your allowance. 6 beers, or 6 glasses of wine, per week. You can space it out all civilized-like with your dinners, or you can have a bender tonight. You're also allowed "rollover beers" if you don't use them all up in a given week. If you shop wisely, you can get this amount of good quality drinks at about $1.50 per serving, so your total drinking budget is $9 per week.
This is still a hell of a lot of money, $6912 over ten years with compounding, so I encourage you to optimize it further and drink less. But it is a budget that will keep you from destroying yourself and/or burning off your Money Mustache.
But for some of you, Nine Bucks is sounding a little bit challenging, isn't it? What if you're sitting in Las Vegas or a Cruise Ship, and the stupid drinks are $14.00 each?
The answer is simple: You don't get suckered in by shit like that, ever! As an MMM reader, you have learned to love and appreciate each of your dollars, your employees that will work for you for life. So the very idea of anyone trying to steal fourteen, or even four of them, for a beverage that is only worth a maximum of $1.50 should be offensive to you! When I go to a restaurant, I'm there to marvel at the skill of the chef, making me food that might take many hours to produce at home. That has value. There's no added value in somebody taking a beer out of a fridge and handing it to me. So why do they think that service is worth a 200-1000% markup?
If you do decide it's worth $4.50 for a pint at the expensive brewery downtown, that's half your budget used up for the week. So you have to weigh the options and decide if you'd rather have three wonderful cold ones on your own patio with your friends, or settle for a single in the restaurant. Don't forget tax and tip.
Back in my university days, cash was short enough in my town that people actually thought about their alcohol spending. I remember the pre-parties that would be had before going out to the pubs, so that fewer drinks would need to be purchased there. I remember secret bottles stashed in pockets and plenty of similar fun that also kept students from having to resort to student loans. But even back then, I could see the savers and the spenders beginning to separate, when some of us would bring a $10 bill for the night's bar tab and come home with $7, and other people would drunkenly blast out $100 of their borrowed employees in the name of a good time. Some of those hundred-dollar nights are surely being paid back by thirtysomethings to this day, who complain how hard it is to save for a house downpayment and take care of student loans at the same time. Talk about a long hangover!
This article is just to remind you that there's more than one kind of good time out there, and the Good Times that you get from being free of monetary worries for life are way, way better than the good times of buying a lot of drinks in a bar.
And with that thought, I think I'm going to head out to my back yard and use up about half of my weekly budget right now.. Cheers!
Update! After writing this article, I went on to start brewing my own beer for further fun and profit. You can read about the results in the articles called: "A Mustachian Microbrewery is Born", and "Brewery Update: Beer ready, Critics Raving!"